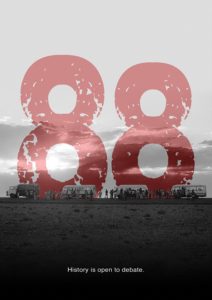 HISTORY IS OPEN TO DEBATE.
A watershed moment in Australian history is documented in the film "88" which explores the history and events beginning in 1788 and leading up to a controversial Bicentennial celebration in 1988.
THE MARCH & PROTEST
40,000 people from across the country staged what was the largest march in Sydney since the Vietnam moratorium.
The march was seen as a challenge to the dominant society's hegemonic construction of Australia day and what it represented. It was a statement of survival, demonstrating that although Australian history had excluded the indigenous voice, Aborigines as the original inhabitants of  the continent were not going to continue to be beggars in their own country.
The march served to draw both national and international attention to Australia's appalling human rights record. It aimed to educate the public about the poor conditions of Aboriginal health, education and welfare, of the high imprisonment rates and the number of deaths in custody suffered by Indigenous Australians. The protest was a response to the exclusion of an indigenous agenda in the lead up to 1988.
The protest was both an affirmation of indigenous Australians' survival and a stark reminder of the falsity on which the celebration was premised. Celebrations focused on the discovery of Australia with a re-enactment of the arrival of the first fleet. However, the Aboriginal protest was a reminder that Australia had been inhabited at least 40,000 years before European arrival.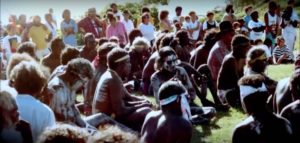 "88" is the true story of a march that changed a nation. 
As Australia commemorated the Bicentennial of the First Fleet on 26th January 1988, this historical event triggered the largest gathering of Indigenous people the country has ever seen.
Aboriginal people traveled from all over Australia to take part in the March for Freedom, Hope and Justice. The protest instigated mass public debate about the concept of Australian history.
The events of this day subsequently changed white and black Australia forever.
57 minutes / Color / 2014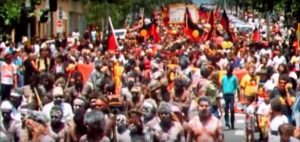 HOW TO ORDER:
Public Performance and Digital Site Licenses are available through Soundview Media Partners. To inquire or to place an order, write to info@soundviewmediapartners.com or simply choose from the options below:
For group screening prices, please inquire.
In-home/personal use copies are available on Amazon: http://amzn.to/2xkqHUK
WATCH THE TRAILER