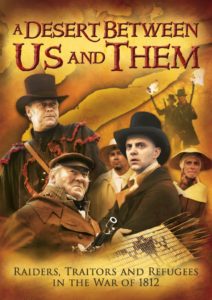 During the War of 1812, the people of Upper Canada's Western Frontier lived in a brutal war zone.
This cinematic historical documentary explores what makes the War of 1812 a "modern war." It steps back in time to experience the conflict through the eyes of the people of Southwestern Ontario, who spent several years living in a brutal war zone. Some died in combat, but many more had their homes destroyed, their livelihoods ruined, or their crops stolen.
Thousands of people became refugees, clinging for survival to the British Army. Some chose to aid the Americans and died for their disloyalty at the hands of the British. Others became insurgents, fighting the American occupiers long after the British army abandoned them. And still others begrudgingly agreed to uphold an ancient covenant and fought against their brothers in the United States.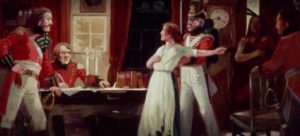 Over 350 volunteer actors and numerous community organizations and municipalities were directly involved in creating the film which mixed traditional documentary production methods with wondrous re-enactments.
By the time that word of peace finally came in early 1815, almost everyone living in the War's Western Theatre was impacted in some way by the conflict–all had their lives forever altered.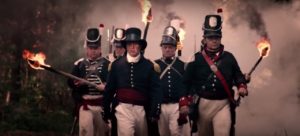 According to director Zach Melnick "The stories detailed in the film come from throughout Southwestern Ontario – running the gamut from Windsor to Burlington, but we can gain a greater understanding of our own history, as well as perhaps to better empathize with people today who are living in War Zones all over the world. In many ways, not much has changed in the last 200 years."
152 minutes on 1 disc / color / 2011 / A film by Zach Melnick
HOW TO ORDER:
Public Performance and Digital Site Licenses are available through Soundview Media Partners. To inquire or to place an order, write to info@soundviewmediapartners.com or simply choose from the options below:
For group screening prices, please inquire.
In-home/personal use copies are available on Amazon: https://amzn.to/2J2K9ML
WATCH THE TRAILER