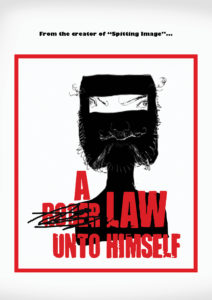 Winner / Australian Screen Editors Award for Best Editing in a Documentary Program
Roger Law was the artist and energy behind the UK puppet show Spitting Image before he deported himself to Australia to explore his remaining artistic talent. In A Law Unto Himself he takes us along on his journey of personal discovery through the wonders of Australian wildlife and his representation of them in Jingdezhen porcelain.
Law was an illustrator and cartoonist for The Observer from 1962-5, and then for The Sunday Times from 1965-7 and 1971-5. After Spitting Image finished in 1996, Law became the Artist in residence at the National Art School in Sydney, Australia. He subsequently moved to Jingdezhen, China where he created large porcelain vessels. It was meeting the Australian-Chinese ceramicist Ah Xian, who in turn introduced him to the pottery workshops of Jingdezhen that led Law to embark on a new artistic career. He went to Littleport Secondary Modern School in Littleport, Cambridgeshire, and attended Cambridge School of Art (now part of Anglia Ruskin University) from which he was expelled in 1960.
———————————
27 minutes on 1 disc / color / 2014
HOW TO ORDER: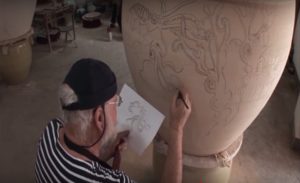 Public Performance and Digital Site Licenses are available through Soundview Media Partners. To inquire or to place an order, write to info@soundviewmediapartners.com or simply choose from the options below:
For group screening prices, please inquire.
In-home/personal use copies are available on Amazon: http://amzn.to/2kvZkWT
Watch the trailer