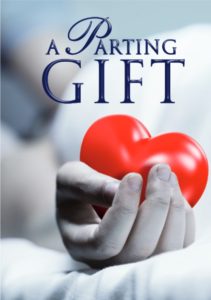 Around the world, people donate their bodies to medical science and education. Unlike with organ donation, these donors gift their entire corpse to a medical school, and thus become silent teachers after their death in the hopes that somehow someone learns from their body what they can otherwise not learn from it while they were living.
A Parting Gift follows first-year medical students in the Anatomy Department at Dublin's Trinity College as their education is enriched by direct contact with donor remains. It provides a rare glimpse into the educational process and the emotional process students go through in preparation to learn from the deceased.
A Parting Gift "Unhurriedly packs in an enormous amount of information as it looks at every aspect of the process" – The Irish Times
144 minutes on 1 disc in two parts / 2014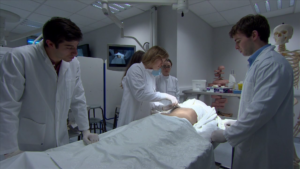 HOW TO ORDER:
Public Performance and Digital Site Licenses are available through Soundview Media Partners. To inquire or to place an order, write to info@soundviewmediapartners.com or simply choose from the options below:
For group screening prices, please inquire.
In-home/personal use copies are available on Amazon: http://amzn.to/2mL0s82
Watch the trailer