EVERY SAINT HAS A PAST AND EVERY SINNER HAS A FUTURE…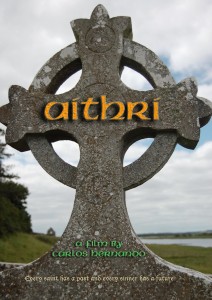 Shane Paul O'Doherty was born in January 1955 in Northern Ireland to a Catholic middle class family. In 1970, at only 15, he joined the Provisional  IRA. After Witnessing "Bloody Sunday", he soon became head of the IRA explosives team.
During the summer of 1973 O'Doherty personally conducted a campaign of letter bombs in London. He was arrested during a later ceasefire during the summer of 1975 and received a 30 year to life sentence. He served 14 of those years.
O'Doherty was one of the first  prisoners to work his way past the negativity of the philosophy of armed struggle, beginning to recommend publicly and privately an end to violence and a full engagement with the democratic process. From his prison cell, O'Doherty wrote letters of apology to his victims.
This is his story.
25 minutes on 1 disc / English w/Portuguese sub-titles / Produced and directed by Carlos Hernando
(Biographies & Memoirs / Nonfiction / Religion & Spirituality)
HOW TO ORDER:
Public Performance and Digital Site Licenses are available through Soundview Media Partners. To inquire or to place an order, write to info@soundviewmediapartners.com or simply choose from the options below:
For group screening prices, please inquire.
In-home/personal use copies are available on Amazon: http://amzn.to/2aQjwe1
Watch the trailer