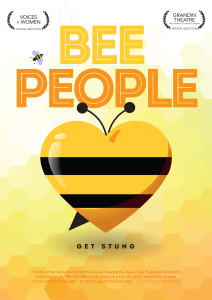 For 100 million years, bees have provided sustainability on earth… yet these glorious pollinators are facing challenges and fading from our planet. Did you know the honeybee is responsible for one third of the items on your dinner plate?
"Bee People" raises the bar and provides an in-depth look at the people who are facing the challenge on behalf of the bees, making a difference, and urging everyone to join them on a planet-saving mission! Who are these bee people? What compels them to do what they do? And most importantly, what is the solution they propose?
Featuring Gregg McMahan aka "The Bee Guru": One part rock-star, one part bee evangelist, Gregg is the most passionate member of the Bee People community you're ever likely to meet. His dissertations on all-things-bees are mesmerizing, entertaining and highly educational. Additionally featured is Queens NY bee savior Tony "bees" Planakis among others.
Shot on location in Colorado (Denver, Boulder, Englewood, Fort Collins, Red Rocks & Strasburg), New York (Queens, Manhattan), and New Jersey (Hoboken, Liberty Corner), Bee People is not just a documentary – it's an adventure!
"RECOMMENDED" – Video Librarian
"The footage of the bee rescue is breathtaking. Ninety-nine percent of documentaries present the viewer with a global crisis. Almost none of them offer a solution. "Bee People" is among the one percent that show people a simple way to make the world a better place." – Dusty on Movies
102 minutes / 2014 / Color / A film by David Knappe and Leslie Ellis
HOW TO ORDER:
Public Performance and Digital Site Licenses are available exclusively through Soundview Media Partners. To inquire or to place an order, write to info@soundviewmediapartners.com or simply select the license option you seek below.
For group screening prices, please inquire.
In-home/personal use copies of the DVD are available on Amazon:  http://amzn.to/1kp0RSL. Prefer to stream or download? Bee People is avail on Amazon: https://amzn.to/2vrGiGx (included with Prime!) or directly from Vimeo below.
TECHNICAL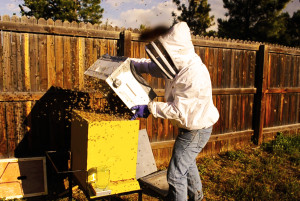 Run time 102 Mins. + 4 Bonus segments (2 behind the scenes clips, 1 interview with Director, 1 interview with Exec. producer)
Sound 5.1 / ProRes 422 HQ  / Aspect Ratio: 1.78:1 widescreen