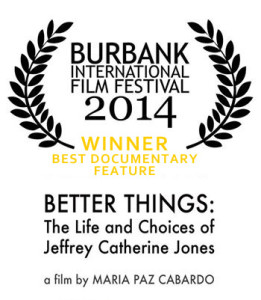 BETTER THINGS: THE LIFE AND CHOICES OF JEFFREY CATHERINE JONES.
Winner: Best Documentary Feature – 2014 Burbank International Film Festival
*** "RECOMMENDED" – Video Librarian (May 2014)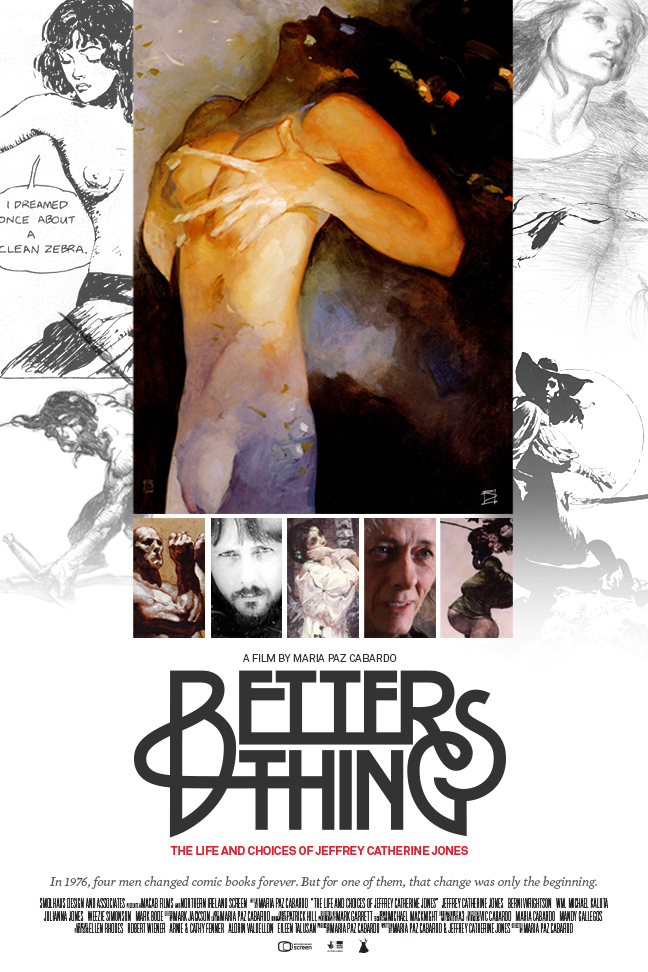 In his four decades as a painter and graphic artist, Jeffrey Jones  followed a unique path—one which began in the lowbrow realms of pulp novels and comic books in the early 1970s. In those lean years of economic stagnation and artistic experimentation, Jones and other pop culture visionaries helped to light the fuse for the creative explosion in American comics that would bring the world such classics as Watchmen, V for Vendetta, The Sandman, 300 and Love and Rockets. In this new documentary, a host of comics industry pioneers shares their memories of this vital time with a focus on Jones and his work, which continues to inspire fellow artists and fans alike.
A true enigma, Jeffrey Jones embodies the deep mysteries inherent in these questions, even as his art evokes feelings of calming beauty and intelligence. Jones's work radiates a quiet, forceful passion, compelling viewers to rethink their own worlds in relation to his. And though Jones's life may not be as ordered as his painting, both are infused with the same intense serenity. Through art, everything—even pain—is beautiful. And reality is never as pretty.
WATCH THE TRAILER

Order the DVD from Amazon: http://amzn.to/1dCQnei
Also available for Digital Download to Own: http://films.myfilmblog.com/req.php?req=static.php&page=better-things
FEATURING:
Jeffrey Catherine Jones
Michael Wm. Kaluta
Berni Wrightson
Roger Dean
William Simpson
Bill Sienkiewicz
Jean Giraud "Moebius
Neil Gaiman
Mike Mignola
Louise Simonson "Weezie"
Dave McKean
Julianna Jones Arms
Terese Nielsen
Rebecca Guay
Rick Berry
Henry Mayo
Roger Reed
Mike Carbonaro
Bryn Kelsey
Robert Wiener
Deandra Hollingsworth
Mark Bode
2012 / 90 minutes / 16×9