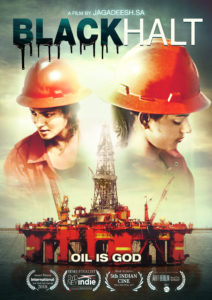 Many people say that "Oil is God", and certainly from an economic perspective that may well be true.
How did the global economy arrive at its destination?
Where is it going?
Jagadeesh Sa's BLACK HALT is a fusion of fuel source history and economic influence coupled with new science and spiritual approaches to powering our planet.
Starting with a survey and explanation of our planet's oil supply, BLACK HALT presents a global economy in turbulence rooted partially in the historic influence of OPEC.
The film poses the question:
"Can a community of students, scientists, economists, spiritual leaders and the overall human consciousness take control the planet?"
Through the use of superb animation, live action and an extremely clever narrative between two women, BLACK HALT provides an intellectual guide for both current and future generations to follow.
Based on the book "Camouflaged Truth", the 2017 film continues to garner critical acclaim world-side including
Winner, New York International Film Festival
Best Actress, 5th Indian Cine Film Festival
Semi-finalist Sydney Indie Film Festival
Official Selection, SIFF (Switzerland International Film Festival), Jodhpur International Film Festival, ARFF Berlin Around Films International Film Festival, 6th annual Mumbai Shorts Film Festival to name a few.
Filmed entirely in India, BLACK HALT addresses a global environmental issue through the use of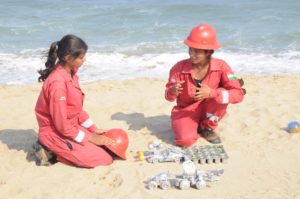 economic history, scientific foresight and philosophical / spiritual positioning.
A multi-disciplinary film, BLACK HALT will appeal to fans of environmental studies, global economics, science and the broader subject of the humanities. Its philosophical approach to science, economics, technology and the spiritual nature of our beings is sure to garner a strong base for sales.
Production year: 2017 / 52 minutes / Color / Widescreen 16×9 / A film by Jagadeesh Sa
HOW TO ORDER:
Public Performance and Digital Site Licenses are available through Soundview Media Partners. To inquire or to place an order, write to info@soundviewmediapartners.com or simply choose from the options below:
For group screening prices, please inquire
IN HOME/PERSONAL USE COPIES AVAILABLE ON AMAZON: https://amzn.to/2wD8kzg
WATCH THE TRAILER