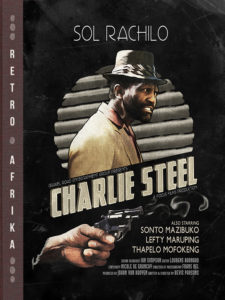 "Charlie Steel" is the fourth release in the Retro Afrika Collection. The ongoing project is comprised of digitally-remastered classic Apartheid-era films, produced by and starring native South Africans. It pays homage to Hollywood action in groundbreaking B-movie style, a precursor to today's burgeoning Nollywood industry.
"Charlie Steel" is a classic detective story.
When Dlamini's daughter, Dudu, is held for ransom, he calls on Charlie Steel, an old friend and renowned private investigator. Steel attempts to infiltrate the kidnapping gang, but is exposed by a vicious gang-member. A touch of love might help take down the gang, but at what cost?
In a departure from the norm at the time, Charlie Steel was produced in English vs. most of the the films from the time which were in Zulu.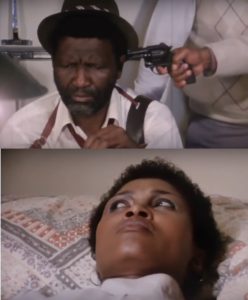 The 1984 film features Sol Rachilo (Bullet on the Run), Sonto Mazibuko (Bad Company), and Lefty Maruping (Stoney: The One and Only) and was directed by Bevis Parsons (Upondo no Nkinsela).
1984 / 80 minutes / Color / English language (with English subtitles) / A film by Bevis Parsons
HOW TO ORDER:
Public Performance and Digital Site Licenses are available through Soundview Media Partners. To inquire or to place an order, write to info@soundviewmediapartners.com or simply choose from the options below:
For group screening prices, please inquire.
In-home/personal use copies are available on Amazon: https://amzn.to/2Q0scWf
WATCH THE TRAILER