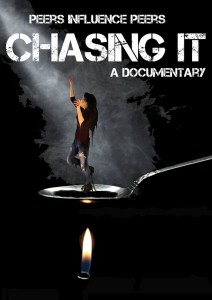 A compelling and riveting account of the worst drug crisis in United States history.
"This program convinces viewers that there is no such thing as "just once" when taking opioids for a high. Recommended for all high school students." – School Library Journal, starred review
Chasing It is produced by the Peers Influence Peers Partnership. The film takes a hard and emotional look at the effects of opiate abuse on teens, their families and friends. It is designed to open the doors of communications and discussion to encourage those in need of support and help to seek it. It is designed to wake up the most powerful force we have…US!
The film features:
A diverse range of teens who tell their very personal stories and serve to inspire others in the hopes that parents and kids alike will walk away with a reason to stem to tide of crisis.
Doug Greenwich, a retired electrician from Putnam Valley, NY who lost his son to an overdose on June 13, 2013. His story serves as the continuity backdrop for the production.
Dr. Marc Fishman, board certified in addiction psychiatry, is the medical director of Mountain Manor Rehabilitation Center in Baltimore Maryland. Dr. Fishman lends his expertise in addiction to the film very clearly explaining the science and psychology behind how opiate addiction so easily can take control.
As an organization it has been the recipient of numerous awards including:
2 Communi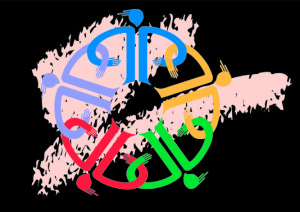 cator Awards of Excellence, "Chasing It", 2015
Big Apple Film Festival, "Chasing It" Official Selection 2014
Bronze TellyAward 2012
Bronze TellyAward 2011
3 Gold RemiAwards 2009
3 Gold Aurora Awards 2009
2 Bronze TellyAwards 2009
Silver TellyAward 2008
Platinum RemiAward, Houston Film Festival 2008
A Silver and Two Bronze TellyAwards, 2006
Communicator Crystal Award for Excellence in Drama 2005
Communicator Award of Distinction for Drug Abuse Prevention 2005, 2006
The President of the United States Volunteer Service Award Gold Medal 2004
Gold RemiAward Winner 2004,2006 Houston Film Festival
Platinum Award Winner 2003, Houston Film Festival
Three time Houston Film Festival Silver RemiAward Winner 2001, 2002, 2006
HOW TO ORDER:
Public Performance and Digital Site Licenses are available through Soundview Media Partners. To inquire write to info@soundviewmediapartners.com or simply choose the license you seek from the standard options below.
For group screening prices, please inquire.
In-home/personal use copies are available on Amazon: http://amzn.to/1mZo3Pc
Runtime: 46:04 minutes / Aspect Ratio: 16:9 / Production Year: 2014 / Color/ English
WATCH THE TRAILER
Now also available is the 2017 sequel CHASING LIFE.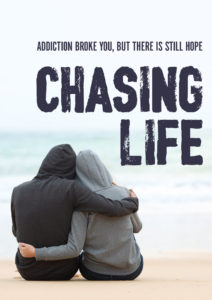 With a focus on recovery from addiction, the film highlights the resources available for those who have been caught in America's widespread drug crisis.