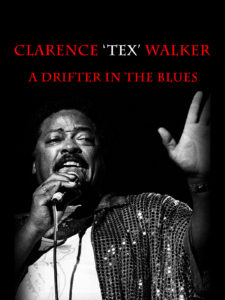 A Vintage Music Documentary & Classic Performance.
Clarence 'Tex' Walker was a singer with the famous black American vocal groups, The Drifters and The Coasters.
CLARENCE 'TEX' WALKER "A DRIFTER IN THE BLUES" is a blues music documentary featuring a performance from Clarence 'Tex' Walker recorded at The Brewhouse in Oxford, England – May 1999.
Clarence "Tex" Walker was a Rhythm and Blues singer who played a major part in the complicated history of two of the greatest 20th century black American vocal group dynasties: The Drifters and The Coasters. On his return in 1968 after serving in the US Army in Vietnam he joined as lead singer with Bill Pinkney's Original Drifters. This group did the 1971 recordings on Game Records of "Ol' Man River" and "Millionaire".
Clarence made his first appearance as a Drifter on The Ed Sullivan Show at a time when they were appearing on the same shows as Frank Sinatra, Nat King Cole and Ike and Tina Turner. Later after leaving The Drifters to raise his family and on a recommendation from Bill Pinkney, Clarence joined The Coasters replacing Cornell Gunter.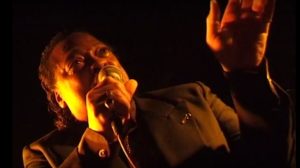 With a versatile and easy singing style, he was equally comfortable with rhythm and blues, blues and gospel which with his Walker Street Band, he showcased perfectly in 1999. In an intimate club atmosphere he showed that he had lost none of his touch as a natural entertainer.
As with many of the artists documented by Blues Archive, this is probably the only recorded performance of Clarence 'Tex' Walker doing what he did best.
Tracks included in the performance are:
Don't Take Advantage of Me
Your Love Scares Me
What's Wrong With The Girl
The Blues In Black
Stand By Me
M25 Blues
One Day I'll Sing For My Father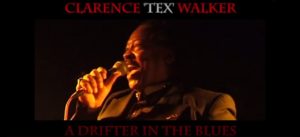 Featured in the performances are
Clarence 'Tex' Walker – vocals
Sam Kelly – drums
Dino Baptiste – keyboards
Jeff Walker – bass
Lewis Fielding – guitar
Richard Wargent – tenor saxophone
Richard Sadler – alto saxaphone
56 minutes on 1 disc / 1999 / 4×3 / Color / English
DIRECTED AND PRODUCED BY PAUL REED – BLUES ARCHIVE
HOW TO ORDER:
Public Performance and Digital Site Licenses are available through Soundview Media Partners. To inquire or to place an order, write to info@soundviewmediapartners.com or simply choose from the options below:
For group screening prices, please inquire.
Watch the trailer