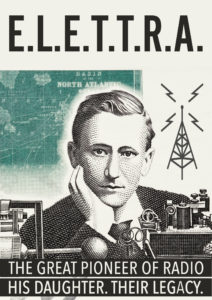 This remarkable story is about the extraordinary life and inventions of Guglielmo Marconi, the father of wireless communication. The film is narrated by his daughter, Elettra.
Guglielmo Marconi, 1st Marquis of Marconi (25 April 1874 – 20 July 1937) was an Italian inventor and electrical engineer known for his pioneering work on long-distance radio transmission and for his development of Marconi's law and a radio telegraph system. He is usually credited as the inventor of radio and he shared the 1909 Nobel Prize in Physics with Karl Ferdinand Braun "in recognition of their contributions to the development of wireless telegraphy".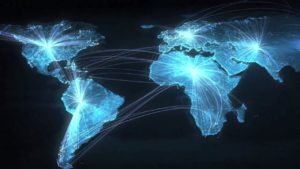 Marconi's law is the relation between height of antennas and maximum signaling distance of radio transmissions. Marconi enunciated at one time an empirical law that, for simple vertical sending and receiving antennas of equal height, the maximum working telegraphic distance varied as the square of the height of the antenna. The rule was tested in experiments made on Salisbury Plain in 1897, and also by trials made by Italian naval officers on behalf of the Royal Italian Navy in 1900 and 1901.
Marconi built an empire, which he left to Elettra when she was just seven years old. Now, she wants to turn his legacy into an Academy of Arts and Science where young people from around the world can gather to learn about the latest innovations and cultural trends.
As a girl, Elettra watched her father create magic on a floating paradise. For her, saving the lives of the Titanic survivors and tracking down criminals was just part of her father's protean wizardry. Marconi had started a revolution. Wireless was the most fabulous invention of the 19th century: the public thought it was magic, the popular newspapers regarded it as miraculous, and the leading scientists of the day could not understand how it worked.
Will Elettra be able to make her dream come true?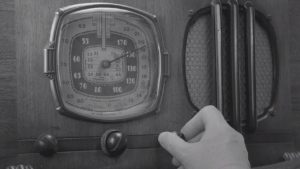 48 minutes on 1 disc / English / Color and B&W / 2015
HOW TO ORDER:
Public Performance and Digital Site Licenses are available through Soundview Media Partners. To inquire or to place an order, write to info@soundviewmediapartners.com or simply choose from the options below:
For group screening prices, please inquire.
In-home, personal use copies of the DVD are available from Amazon: http://amzn.to/2Fqo4GJ
Watch the trailer