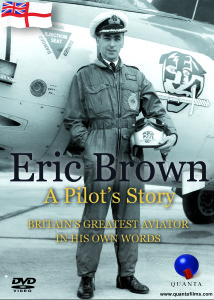 From filmmaker Nicholas Jones and Quanta Films (the creators of Whittle: The Jet Pioneer) comes Eric Brown: A Pilot's Story, the new feature-length documentary about Britain's greatest aviator.
At the core of Eric Brown: A Pilot's Story is an extensive and fascinating interview with Captain Brown (21 January 1919 – 21 February 2016) who tells his story in first person prior to his passing away.
Accompanied with spectacular archival footage and rare photographs from Eric Brown's personal library, Nicholas Jones has once again created a film that will attract the attention of aviation fans, military history buffs, students of British history and WWII enthusiasts alike.
A Pilot's Story details Browns life and career as an aviator as well his accomplishments as Britain's foremost test pilot. His personal storytelling is mesmerizing as he recalls moments and missions that only he could convey.
Excerpts of the film touch upon
•Brown's famous aircraft carrier landing, done in treacherous conditions and against orders to abort.
•His first flight in a bi-plane with his father.
•His breaking of the sound barrier.
•His interrogation and identification of Himmler after his capture.
•His flying of 487 types of aircraft, and his 2407 aircraft carrier landings.
•His witnessing of Frank Whittle's pioneer Gloster E28/39, the first jet engine to claim the skies.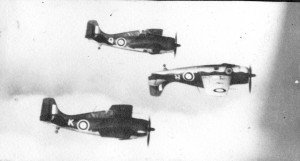 and much more…
Brown made history repeatedly. He is a member of an elite group of flyers who chartered the course of aviation, and changed the course of war.
Eric Brown: A Pilot Story is a must have for any collection of military and British history films.
79 minutes on 1 disc
HOW TO ORDER:
Public Performance and Digital Site Licenses are available exclusively through Soundview Media Partners. To inquire or to place an order, write to info@soundviewmediapartners.com or select from the License Options below:
For group screening prices, please inquire – info@soundviewmediapartners.com
In-home/personal use copies are available on Amazon: http://amzn.to/1VmEBeh or through Movies Unlimited. The film is also available to stream/download via Amazon U.S. https://amzn.to/2IQ8J2v
WATCH THE TRAILER

16:9 / stereo / 79 minutes plus approx. 18 minutes of bonus material available