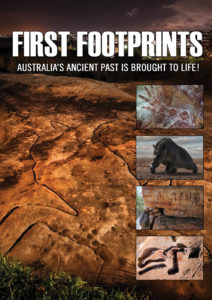 Australia's ancient past is brought to life in this landmark four-part series…
Australia is home to the oldest living creatures in the world. Over fifty thousand years ago, when Neanderthals still dominated Europe, and thousands of years before people reached America, people were spreading across this vast southern continent.
These first modern people that journeyed out of Africa made the first open-ocean crossing in history, conducted the world's earliest ritual cremation, invented technologies such as the hafted stone axe and boomerang, etched the earliest depiction of the human face, engraved the world's first maps and made the earliest narrative paintings – leaving behind millions of prehistoric paintings, engravings, and archaeological sites across Australia.
The extensive series is broken into 4 parts:
1) Super Nomads: 50,000 To 30,000 Years Ago (56 minutes)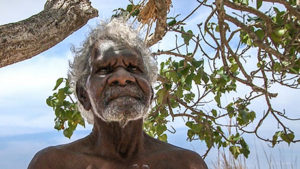 The opening episodes explores how people arrived and thrived on the Australian continent. With startling new archaeological discoveries revealing how the first Australians adapted, migrated, fought and created in dramatically changing environments.
2) The Great Drought; 30,000 To 15,000 Years Ago (56 minutes)
For thousands of years people lived with Australia's strange and ferocious mega fauna, but beasts went extinct during the last ice age. Temperatures were 6 degrees colder; it was dry and windy and lasted over 10,000 years.
3) The Great Flood: 18,000 To 5,000 Years Ago (57 minutes)
From eighteen thousand years ago, melting polar ice caps began drowning 25% of Greater Australia. And we meet Narrabeen Man, found under a bus stop on Sydney's Northern Beaches. This was a time of war, inventions, spectacular art and new nations.
4) The Biggest Estate: 9,000 Years Ago To 1788 (57 minutes)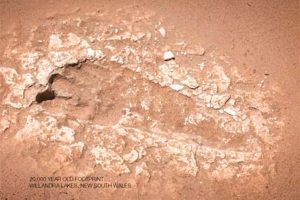 When much of the world embraced agriculture the first Australians rejected it. They chose instead ingenious land management systems like fire stick farming to transform the harshest habitable continent into a land of bounty. 9,000 years ago people in Australia were learning to manipulate available plants and animals to increase food resources. They transformed an entire continent into a fully sustainable estate, until outsiders arrived.
"* * * * Highly recommended. It is an engrossing examination of aboriginal life on Greater and Lesser Australia since time immemorial. Well, to be more specific, the 60,000 years before 1788. It is part travelogue and part archeology with some ethnography, too, all with a light touch that lets the evidence speak for itself.
What the evidence shows is how aboriginals coped with the changing climate and the coming of the first boat people from England. They dealt with rising sea levels, epic droughts, and a changing fauna. Resilience is the word that applies.
It [the series] explores the development and transfer of technology within and among the peoples of Australia through time. A technological breakthrough in one part of Australia would be communicated to another part, three thousand kilometers away in a very few years, evidence of a continuous trade across tribal boundaries. If Joe figured out how to chip a stone tool in Sydney harbor, that knowledge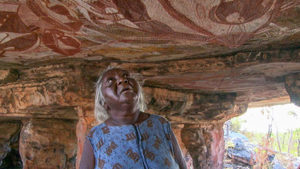 would be in evidence in Geraldton within a generation.
There was so much that was new and surprising to me that I cannot recount it here." – Michael W Jackson, University of Sidney
Winner, Best Documentary: Walkley Awards 2013
Nominated, Best Documentary Television Program: Australian Academy of Cinema and Television Arts (AACTA) Awards 2014
226 minutes on 2 discs / 2013
HOW TO ORDER:
Public Performance and Digital Site Licenses are available through Soundview Media Partners. To inquire or to place an order, write to info@soundviewmediapartners.com or simply choose from the options below:
For group screening prices, please inquire.
Watch an excerpt (3 mins)