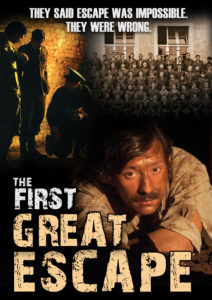 "'The Great Escape' is one of the best-known stories of the Second World War, popularized by the 1963 film starring Steve McQueen, James Garner and Richard Attenborough. But what few people realize is that the 1944 Great Escape was inspired by an even more audacious getaway, orchestrated more than 20 years earlier." – History Extra
Background: Holzminden prisoner-of-war camp was a World War I POW camp for British and British Empire officers (Offizier Gefangenenlager) located in Holzminden, Lower Saxony, Germany. It opened in September 1917, and closed with the final repatriation of prisoners in December 1918. It is remembered as the location of the largest POW escape of the war, in July 1918, when 29 officers escaped. The POW camp is not to be confused with Holzminden internment camp, a much larger pair of camps (one for men, and one for women and children) located on the outskirts of the town, in which up to 10,000 civilian internees were held.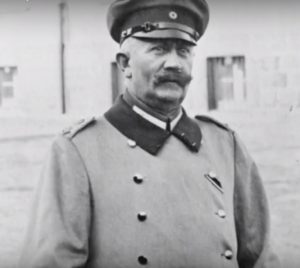 Camp Commandant Karl Niemeyer, a vindictive and arrogant man who had an appalling reputation for mistreatment, boasted from the outset that Holzminden was impossible to escape from.
This film, The First Great Escape, tells the story of the twenty-nine British officers who proved him wrong during the night of July 23/24, 1918. Together, these men spent nearly ten months constructing a tunnel right under the noses of their German captors.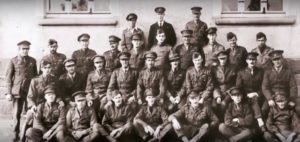 Ten of the twenty-nine men successfully completed the mission and the journey to neutral Holland. They then made their return to England… as heroes. Among the successful was Colonel Charles Rathborne, the Senior British Officer in the camp, who – due to his ability to speak German – was able to travel by rail without arousing suspicion. He managed to cross the Dutch border after only five days. The others traveled on foot with most taking at least 14 days.
The First Great Escape is an historical re-creation of events and documentary film that details perseverance against the odds.
Directed by Max Jourdan / 45 minutes on 1 disc / 2014 / English language
HOW TO ORDER:
Public Performance and Digital Site Licenses are available through Soundview Media Partners. To inquire or to place an order, write to info@soundviewmediapartners.com or simply choose from the options below:
For group screening prices, please inquire.
In-home/personal use copies are available on Amazon: http://amzn.to/2qyvQWL
Watch the trailer

OTHER RECOMMENDED FILMS FROM THE SOUNDVIEW MILITARY HISTORY COLLECTION INCLUDE: 
Corrie ten Boom: A Faith Undefeated
Visit our entire Military History Collection