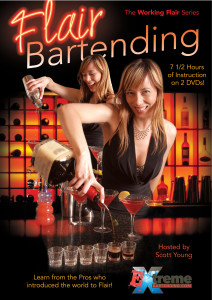 SPIN THE BOTTLES LIKE NEVER BEFORE…
Anyone can pour a drink, whether you're at home or in a bar, but if you don't do it with Flair and entertain your patrons and guests, someone else will.
The excitement of performance bartending is designed to dramatically increase tips, and add multi-dimensional interactive fun to bars and nightclubs (or your home). The world's # 1 Flair Bartending training program since 1994, thousands of bartenders have learned the art of Flair Bartending from the pros at Extreme Bartending.com
Hosted by Scott Young and the Extreme Bartending Team, The Flair Bartending series and Extreme Bartending have been seen on The Rachel Ray Show and featured in over 400 TV interviews and magazine/newspaper articles.
Bar and Beverage Business Magazine called Flair Bartending: The Working Flair Series, "the most complete training program available."
Nightclub & Bar Magazine said Scott Young & the team are "the world's leading ambassadors of the Flair Bar arts."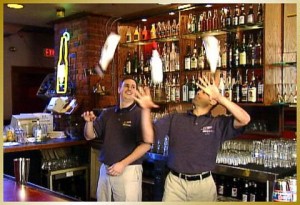 Flair Bartending: The Working Flair Series is a 2-DVD instructional series designed for bartenders with 0-2 years of "Flair" experience. It includes all four volumes of the Working Flair Bartender Series plus Flair Bartending 101 and adds up to 7.5 hours of professional training.  The DVDs include step-by-step, slow motion tutoring of 240 Flair Bartending moves, making this extensive series a "must have" if you want to bartend with Flair. The DVD set is available at a suggested retail price of $19.98.
NO SPILLING & NO SLOWING DOWN SERVICE!!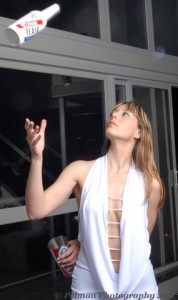 Available on Amazon: http://amzn.to/14mAXaR
Watch the trailer