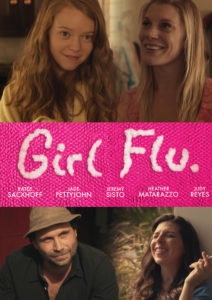 A coming-of-age comedy about how a girl becomes a woman whether she wants to or not.
Twelve-year-old Bird is mature for her age, a thoughtful sixth grader who dreams of doing the grocery shopping so that all food groups are represented but whose emotional wisdom starts to slip when her body begins to develop.
After her first period arrives in an embarrassingly public way, Bird turns to her single mother for guidance; however, her mom is a flighty stoner who finds this milestone just as befuddling as her young daughter. Already frustrated by their recent move to Echo Park from the Valley, Bird wishes everything would start making sense again.
"First-time director Barton draws razor-sharp performances from everyone, seamlessly blending a certain giddiness with powerful drama and moments of satirical whimsicality, and Sackhoff is especially impressive as a woman…RECOMMENDED" – Video Librarian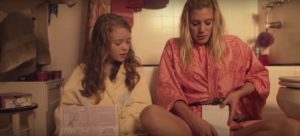 "…charming coming-of-age tale." – Indie Wire
"…warm and winning debut from writer-director Dorie Barton." – The Hollywood Reporter
"I cannot say enough good about this film. I laughed until it hurt." – Irish Film Critic Online
The wonderful cast includes Jade Pettyjohn (Trial by Fire), Katee Sackhoff (Battlestar Gallactica), Jeremy Sisto (Wrong Turn) and more.
2016 / 94 minutes / English language / 16×9 / A film by Dorie Barton
HOW TO ORDER: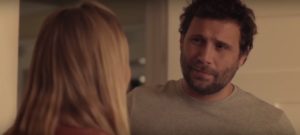 Public Performance and Digital Site Licenses are available through Soundview Media Partners. To inquire or to place an order, write to info@soundviewmediapartners.com or simply choose from the options below:
For group screening prices, please inquire.
In-home/personal use copies are available on Amazon: https://amzn.to/2MgLgha
WATCH THE TRAILER