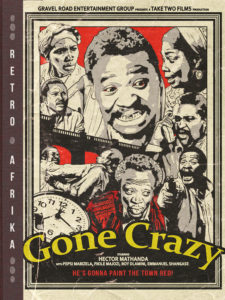 This third restoration for the Retro Afrika Collection Project has a psychopath seeking revenge on a small town mayor in a hybrid cult/horror/action film.
Part of a new project, the RETRO AFRIKA COLLECTION, is comprised of digitally-remastered classic Apartheid-era films, produced by and starring native South Africans. It pays homage to Hollywood action in groundbreaking B-movie style, a precursor to today's burgeoning Nollywood industry.
In this now cult romp, a psychopath seeking revenge on a small town mayor steals a mega-bomb from a local research facility, planning to blow up the dam and drown the town. Two police inspectors, each working different angles of the case, team up to rescue a kidnapped professor and stop the madman in the tracks of his evil plan to paint the town 'red'.
Featuring Hector Mathanda (Cobra Force, Bad Company), Pepsi Mabizela (Hostage, Dirty Money), Fikile Majozi (Au Pair), Roy Dlamini (Revenge), and Emmanuel Shangase (Runaway Hero).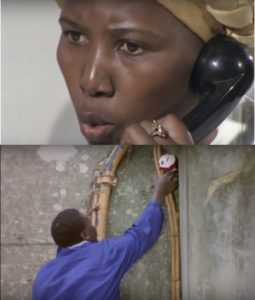 1984 / 75 minutes / Zulu w/English subtitles / A film by Tony Cunningham (Fishy Stones Cinematography)
HOW TO ORDER:
Public Performance and Digital Site Licenses are available through Soundview Media Partners. To inquire or to place an order, write to info@soundviewmediapartners.com or simply choose from the options below:
For group screening prices, please inquire.
In-home/personal use copies are available on Amazon: https://amzn.to/2FEL1cS
WATCH THE TRAILER