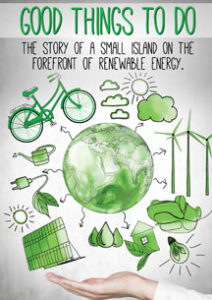 There is one island that is eco-sustainable now.
Can it teach its entire nation to be eco-sustainable by 2030?
Can that nation then teach the world?
"By focusing on a control group on a single island, this documentary offers not just a glimpse into Denmark's energy policies but also a window into possibilities for the rest of the world. Recommended." – Video Librarian
GOOD THINGS TO DO is a film from the bright side of renewable energy. It is the work of  Barbara Ferrari And Thomas Peres.
Our planet's quest for sustainability takes many forms, but one such effort has yielded results that could very well teach all of us methods of success.
The Danish island of Samsø is an experimental site for renewable energy production: wind turbine farms; biomass power plants; and solar panels. All are used to generate electricity, heating and hot water for the island's population, farmers, and tourism operators who have invested in this green revolution and have set out to show the world that Denmark can change our relationship with energy resources.
The mission is to make Denmark completely eco-sustainable by 2030.
Samsø … "It's a two-hour ferry ride to the Danish island of Samsø — and it can seem like a trip back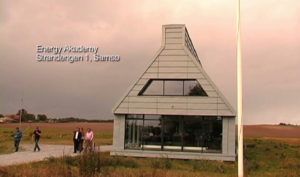 through time. But if you look more closely, to visit Samso is to see the future" – CBS News
At a mere 40 square miles, with a population of under 4000, the people of and the work being done on Samsø may very well provide our species with the wherewithal to survive.
"GOOD THINGS TO DO" IS THE STORY OF AN AMAZING AND ONGOING EXPERIMENT.
WINNER
Clorofilla Film Festival.
Official Selection
Cinemambiante, The Village Doc Festival and Estrella Film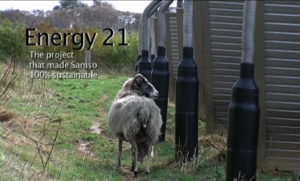 Festival
Featuring
Mr. Jorgen Tranberg, Windturbine owner, Norreskifte, Samso
Mr. Erik Andersen, Farmer, Besser, Samso
Ms. Renda Pisani, Sales manager of  Inforce
Mr. Ejvin Beuse, Organization for Sustainable Energy OVE, Arhus
Mr. Niels Lundsager, Mr. Jasper Kjems, Communications Office of Energy Akademy, Samso
35 minutes / 2017 / English w/Italian subtitles
HOW TO ORDER:
Public Performance and Digital Site Licenses are available through Soundview Media Partners. To inquire or to place an order, write to info@soundviewmediapartners.com or simply choose from the options below:
For group screening prices, please inquire.
IN HOME/PERSONAL USE COPIES AVAILABLE ON AMAZON: http://amzn.to/2AwXM2w
Watch the trailer