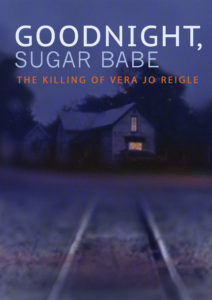 True Crime…
Vera Jo Reigle (24) was brutally murdered on the night of March 26th, 2011 in  Findlay, Ohio.
The discovery of the mutilated body of a mentally challenged young mother begins a journey into madness that is so unbelievable that the mastermind behind the crime ultimately got away with murder.
Revealing for the first time how and why it happened, filmmaker J. David Miles ventures into the insane mind of a small-town crime family's matriarch and uncovers a conspiracy that continues to elude law enforcement to this very day.
By going straight to the murderers themselves for interviews, Miles presents a true-crime investigation like you've never seen it.
"It's a tragic, shocking and poignant look at the truth behind the lies. He managed to interview pretty much every member of the Brooks' family, including Cheri herself. I recommend it to anyone who wants to see a really good true crime documentary." – Amateur Sleuth
86 minutes on 1 disc / Color / 2013  /Directed by J. David Miles
HOW TO ORDER:
Public Performance and Digital Site Licenses are available through Soundview Media Partners. To inquire or to place an order, write to info@soundviewmediapartners.com or simply choose from the options below:
For group screening prices, please inquire.
In-home/personal use copies are available on Amazon: http://amzn.to/2jzYKqp
WATCH THE TRAILER