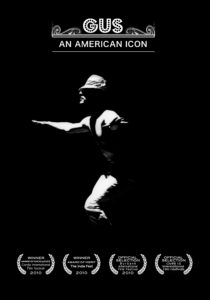 A riveting musical biography of jazz dance legend and godfather of choreography Gus Giordano.
An honest and detailed biography on the life and career of Gus Giordano, the founding father of jazz dance and master of choreography. From his early years as the son of immigrants in New York to his most successful moments as the founder of the Jazz Dance World Congress, Gus Giordano's love for dance took him to places he never imagined, where he was to touch the lives of many talented dancers, artists and audiences.
Winner, Best Documentary, Burbank International Film Festival
Winner, Award of Excellence, Canada International Film Festival
About Gus Giordano (July 10, 1923 – March 9, 2008)
Born August Thomas Giordano III, he was an American jazz dancer, teacher and choreographer. He performed on Broadway and in theater and television. He taught jazz dance to thousands in North America, Europe, Asia and South America. He was the founder of Gus Giordano Dance School (1953), founder of Gus Giordano Jazz Dance Chicago (1963), creator of the First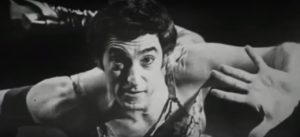 American Jazz Dance World Congress (1990) and the author of Anthology of American Jazz Dance (1975), the first book on jazz dance. He taught at institutions around the world including American Ballet Theatre, The American University of Paris, Duke University, Joffrey Ballet, New York University and hundreds more. He choreographed award-winning shows for television, film, stage, commercials and industrials. Giordano is one of the founders of jazz dance.
90 minutes on 1 disc / 2009 / A film by Pedro Brenner
HOW TO ORDER:
Public Performance and Digital Site Licenses are available through Soundview Media Partners. To inquire or to place an order, write to info@soundviewmediapartners.com or simply choose from the options below:
For group screening prices, please inquire.
In-home/personal use copies are available on Amazon: https://amzn.to/2IT3miD
WATCH THE TRAILER