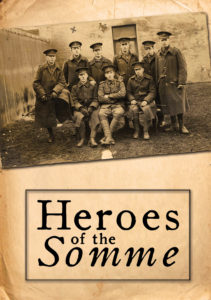 Celebrating the heroes of one of mankind's bloodiest battles, Heroes of the Somme is the story of seven highly decorated military men and their bravery during WWI.
The Battle of the Somme (French: Bataille de la Somme, German: Schlacht an der Somme), also known as the Somme Offensive, was a battle of the First World War fought by the armies of the British and French empires against the German Empire. It took place between 1 July and 18 November 1916 on both sides of the upper reaches of the River Somme in France.
The battle was intended to hasten a victory for the Allies and was the largest battle of the First World War on the Western Front. More than 3 million men fought in this battle and one million men were wounded or killed
Original archives from the Western Front are used to uncover the stories of seven of the men whose remarkable bravery in 1916 won them the Victoria Cross, Britain's most prized military medal. Interviews with modern-day family members reveal the personal stories of each character, exploring the differing fortunes they experienced and the variety of reasons for which they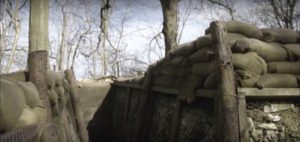 fought.
One man went to war for adventure. For another, adventure turned into sacrifice. One's bravery was remembered for a century. Another's forgotten within a decade. One soldier fought because it was his heritage. Another because it was his duty.
Heroes of the Somme reveals how they all risked everything, all won the Victoria Cross, and all were heroes.
Narrated by Richard Dormer (Good Vibrations)
60 minutes on 1 disc / 2016 / Color & Black and White / Directed by Edward Hart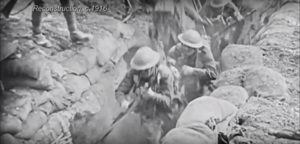 HOW TO ORDER:
Public Performance and Digital Site Licenses are available through Soundview Media Partners. To inquire or to place an order, write to info@soundviewmediapartners.com or simply choose from the options below:
For group screening prices, please inquire.
In-home/personal use copies are available on Amazon: http://amzn.to/2w9Iqiv
Watch the trailer

Soundview offers a wonderful selection of military history films that you might like to explore. Included among them are: 
HEROES: SAVING JEWISH LIVES FROM THE NAZIS
BROWSE OUR ENTIRE MILITARY HISTORY COLLECTION