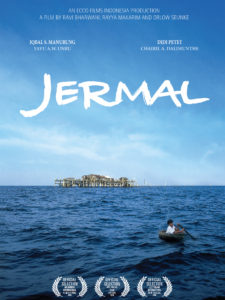 "In the midst of the homogeneous stream of  Indonesian cinema, Jermal challenges the flow. A thoughtful portrayal of the relationship between a father and a son, it explores a classic theme given a unique twist by its setting: an isolated fishing platform, or jermal, in the middle of the Malacca Straits off North Sumatra." – KABAR, Indonesia.
Twelve-year-old Jaya (Iqbal S. Manurung) is sent to a jermal in the middle of the sea, where he takes fate into his own hands.
After his mother's death, twelve-year-old Jaya is sent to his father, Johar (Didi Petet), who works as a supervisor on a jermal, a fishing platform perched on log stilts in the middle of the sea. Johar is shocked, never knowing he had a son, and rejects the boy as his kin.Fully aware that he can't bring Jaya back to land due to a dark past, Johar is forced to accept the boy as a worker on the site.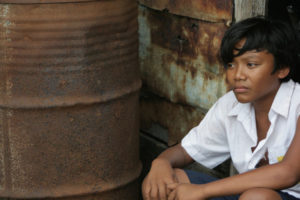 Faced with constant rejection from his father and relentless bullying by the other boys who work on the jermal, Jaya decides to take fate into his own hands. He gives up hope on being accepted and learns the skills and attitude needed to survive on the jermal. He increasingly becomes like the other boys: a tough, rough survivor; while Johar is forced to gradually face and accept his past. Eventually, both Johar and Jaya learn that they are bound by their past, united by the space in which they live, and connected by an inescapable truth.
"If this is the new face of the Indonesian film industry, it deserves a standing ovation." – The Jakarta Globe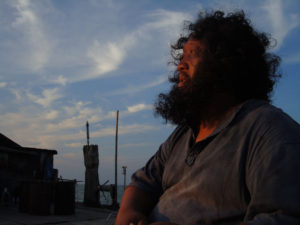 WINNER: BEST FILM, Milan African Film Festival
WINNER: GOLDEN CROW PHEASANT, Kerala International Film Festival
NOMINATED: BEST SOUTHEAST ASIAN FILM, Cinemanila International Film Festival
Official Selection
Rotterdam International Film Festival
Melbourne International Film Festival
Mill Valley Film Festival
Indonesian w/English sub-titles / 88 minutes on 1 disc / 2008 / A film by Raya Makarim and Ravi Bharwani
HOW TO ORDER: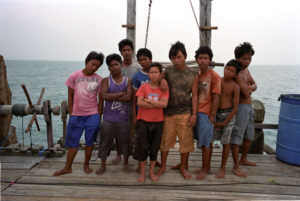 Public Performance and Digital Site Licenses are available through Soundview Media Partners. To inquire or to place an order, write to info@soundviewmediapartners.com or simply choose from the options below:
For group screening prices, please inquire.
In-home/personal use copies are available on Amazon: http://amzn.to/2Hiklvl
Watch the trailer