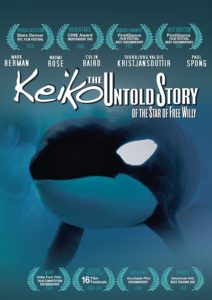 Nowhere in recent history has a captive mammal garnered so much attention as Keiko, the orca star of the 1993 hit film, 'Free Willy.' The film's success, coupled with growing public interest in animals held in captivity, launched a children's crusade that called for Keiko's release into the wild.
The result: a multi-million dollar project that spanned four countries, and weathered endless controversy that continues to this day.
Through first-hand accounts by the marine mammal experts charged with his care, 'Keiko: The Untold Story' follows Keiko, his life, his legacy of hope, and the untold story of his extraordinary years in Iceland and Norway.
"Emotionally involving and thoughtful, this could be used as supplemental material for environmental studies classes." – School Library Journal
"This documentary, with stirring background music and fine footage, will appeal to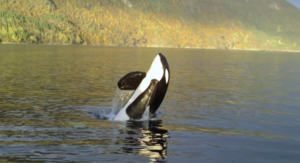 viewers interested in animal capture, rehabilitation, and release." – Booklist
A festival fav with 16 appearances, the film took home prizes including
Audience Favorite for Best Documentary and Best Director at the First Glance Film Festival
Winner, Best Documentary, American International Film Festival
75 minutes on 1 disc
HOW TO ORDER:
Public Performance and Digital Site Licenses are available through Soundview Media Partners. To inquire or to place an order, write to info@soundviewmediapartners.com or simply choose from the options below:
For group screening prices, please inquire.
In-home/personal use copies are available on Amazon: http://amzn.to/2o2qCoI
WATCH THE TRAILER