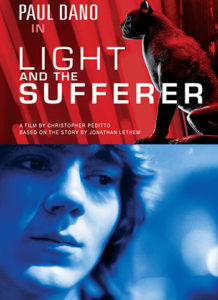 Based on the story by Jonathan Lethem, the National Book Critics Circle Award-winning novelist.
Realism and fantasy collide in Jonathan Lethem's genre-bending coming-of-age story, which follows two estranged brothers as they try to leave New York City for a new life in California only to find their plans–and lives–being forever changed by the appearance of a mysterious being.
"A near-exact translation of the Jonathan Lethem story on which it is based" – San Francisco Signal
We follow Paul (played by Paul Dano – Little Miss Sunshine, Love and Mercy) fresh from dropping out of college and living unhappily at home with his parents–as he arrives in New York City's Washington Square Park in search of his younger brother Don, who was kicked out of their parents' home a year earlier with neither Paul or their parents hearing from him since.
Realizing their lives are at a dead end and looking to forge a new future together, Paul suggests that the two hop a plane for California and "leave all the bullshit behind." After a robbery intended to raise money for their trip goes awry, the brothers find themselves being pursued not only by the drug dealers they ripped off, but by a "sufferer": a being that roams the city, trailing after people in trouble.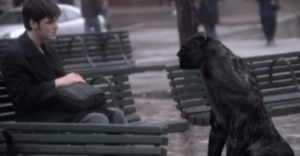 The brothers' interaction with this fantastical creature turns the story on its head with both humorous and heart-wrenching results.
What does the sufferer want and why is it following them? Has it come to help or hurt them? Is it a guardian angel or something sinister? Like a walking enigma that eludes the explanations of all who encounter it, the brothers' immutable new "friend" offers no easy answers.
Directed by Christopher Peditto (Pictures of Baby Jane Doe).
Stars: Paul Dano, Michael Esper, Paz de la Heurta, Eugene Byrd, Anthony Bertram
70 minutes on 1 disc (2007)
HOW TO ORDER:
Public Performance and Digital Site Licenses are available through Soundview Media Partners. To inquire or to place an order, write to info@soundviewmediapartners.com or simply choose from the options below:
For group screening prices, please inquire.
In-home/personal use copies are available on Amazon: http://amzn.to/2gT0vfX
WATCH THE TRAILER

Light And The Sufferer – Paul Dano – Trailer from Lightyear Entertainment on Vimeo.