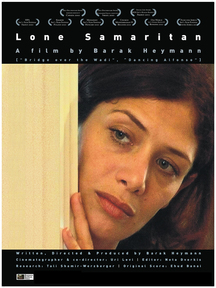 The Samaritans, a tiny religious sect, are dying out. If you leave the fold, you and your family are as good as dead. Israeli actress Sophie Tzedaka is one such woman. One by one, she and her three sisters became "Jews" and were excommunicated by their community.
Israel's Samaritan sect has roughly 700 members divided between the town of Holon and Mt. Gerizim in Nablus within the occupied West Bank.
As a tiny sect constantly in danger of extinction, the Samaritans have very harsh rules about assimilation. After Sophie Tzdaka (The Eight) and her three sisters left the community, one after the other, the family became subject to terrible physical and mental harassment by sect members.
"One might imagine that this tiny community would do everything possible to maintain unity, but Barak Heymann's documentary offers a harsh picture of a hostile environment where harassment and revenge is waged against a Samaritan family" – Film Threat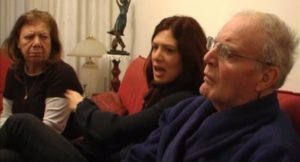 Director Barak Heymann (Bridge over the Wadi, Dancing Alfonso) follows Sophie, who is the youngest daughter as well as a TV personality, on a journey to her family's open wounds in an attempt to understand who the real victim of their shattered home was.
Lone Samaritan is a touching father-daughter journey, which raises universal issues of belonging, faith and identity, and forces its heroes to confront the difficult isolation of those who seek a personal path within a closed tribal world.
Winner: Best Documentary – Toronto Jewish Film Festival
Winner: Best Documentary – Israeli documentary filmmakers forum competition

Winner: Golden Magnolia Award "Best Asian Documentary" at Shanghai International Festival

Winner: Special Prize for Creative Documentary Jury – Paris Human Rights Film Festival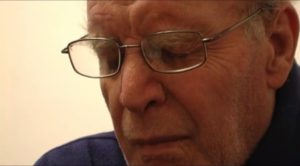 2010 / 52 minutes / Hebrew w/English subtitles / A film by Barak Heymann (Bridge over the Wadi, Who's Gonna Love Me Now?)
HOW TO ORDER:
Public Performance and Digital Site Licenses are available through Soundview Media Partners. To inquire or to place an order, write to info@soundviewmediapartners.com or simply choose from the options below:
For group screening prices, please inquire.
WATCH THE TRAILER