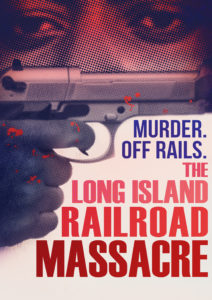 "Nothing if not timely, Charlie Minn's documentary "Long Island Railroad Massacre," about the 1993 mass shooting at Garden City's Merillon Avenue station, arrives as similar stories are making headlines with worrisome regularity" – Newsday
On December 7, 1993, twenty-five people were shot on a commuter train headed from New York City to Long Island. Six people were killed, nineteen people were injured, and many more were affected by this tragedy. They continue to affected by it to this day.
This is their story.
"Unfolding with stripped-down simplicity, Charlie Minn's "Long Island Railroad Massacre" details a 20+ year-old American tragedy whose essential elements — one deeply disturbed gunman and many innocent victims — have become dismayingly common." – New York Times
When an unemployed and profoundly angry man named Colin Ferguson opened fire on a rush-hour train from Penn Station in New York on Dec. 7, 1993, he killed six people (one of whom was a high school classmate of Mr. Minn's) and injured 19 others. Tracking down survivors and family members (including Representative Carolyn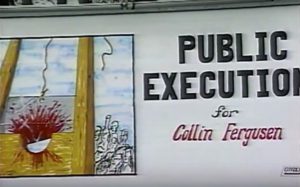 McCarthy, the Long Island Democrat who channeled the loss of her husband and the wounding of her son into a successful congressional campaign and a fight for gun control), Mr. Minn constructs a quietly intimate memorial around their traumatic recollections.
Mirroring this calm testimony, Mr. Minn favors muted re-enactments over horrific images and straightforward witness accounts over melodramatic narration. Interviewees from law enforcement are equally restrained, though the defense lawyer Ronald L. Kuby's high-energy comments — as well as fascinating film of Mr. Ferguson's bizarre performance at his 1995 trial — add momentum to a film that can sometimes feel becalmed by grief.
Respectful and thorough, this un-embellished true-crime story might have only regional appeal, but its depressing reminder of our failure to prevent similar calamities will resonate nationwide." – New York Times
"Minn covers all the bases, talking with at least a dozen survivors and witnesses, including Robert Giugliano (who famously blew up at Ferguson in court and begged for "five minutes" with him)" – Newsday
"…thoughts on gun control are illuminating in a film that looks at a local and national jolt that would sadly prove prescient." – New York Daily News
91 minutes on 1 disc / 2013 / A film by Charlie Minn (A Nightmare in Las Cruces)
HOW TO ORDER:
Public Performance and Digital Site Licenses are available through Soundview Media Partners. To inquire or to place an order, write to info@soundviewmediapartners.com or simply choose from the options below:
For group screening prices, please inquire.
In-home/personal use copies are available on Amazon: http://amzn.to/2Dm4zNa
Watch the trailer