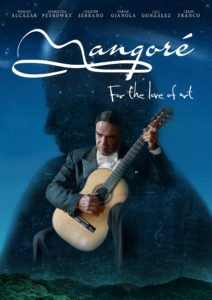 He taught the world that without love and without passion, there can be no art.
The story of the extraordinary man who became the musical sensation Mangoré. Jumping back and forth in time, Mangoré is the life story of Agustín Barrios.
Born in Paraguay in 1885, Agustín Barrios showed an aptitude for music and poetry and a special talent with the guitar. As a young adult, those talents caught the attention of other artists, and he was persuaded to move to Buenos Aires, the cultural hub of South America.
There, the young Agustín began an affair with the beautiful Isabel but, despite fathering two children with her, they never married. As he grew older, he began to travel with his brother, who acted as his manager. Often donning Indian garb associated with Paraguay's indigenous Guaraní people, Agustín performed under the stage name Mangoré.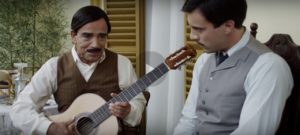 This lifestyle was hard for the two men: money was tight, and they frequently had trouble getting paid by theater and club owners. Oftentimes, they found themselves in dive bars, performing for rowdy, unappreciative crowds.
Barrios's compositions can be divided into three basic categories: folkloric, imitative and religious. Barrios paid tribute to the music and people of his native land by composing pieces modeled after folk songs from South America and Central America. Imitating the compositional style and techniques of the Baroque and Romantic periods was another side to his craftsmanship
2015 / 101 minutes on 1 disc / Spanish language w/English Subtitles / A film by Luis R.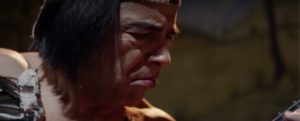 Vera
HOW TO ORDER:
Public Performance and Digital Site Licenses are available through Soundview Media Partners. To inquire or to place an order, write to info@soundviewmediapartners.com or simply choose from the options below:
For group screening prices, please inquire.
In-home/personal use copies are available on Amazon: https://amzn.to/2LrZV4q
WATCH THE TRAILER