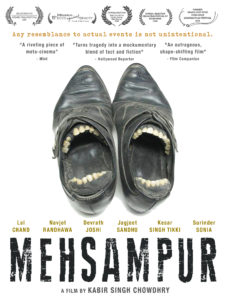 "Among the most chilling avant-garde attempts I've seen out of India over the last decade. The fact that a film like Mehsampur even exists and is playing in public is more than a little amazing. [Director] Chowdhry is a new and exciting talent, and Mehsampur is confounding and confusing, bold and vigorous, a film for film goers to puzzle over, and in this case, that's a good thing." – Screen Anarchy
A filmmaker, a fading musician and an actress revisit the unsolved assassination of folk singers Chamkila & Amarjot.
Devrath arrives in Punjab to make a film on the folk-singing duo Chamkila & Amarjot, who were killed amidst the controversy of their music in 1988. Lal, a drummer who survived the yet-unsolved assassination, begrudgingly agrees to go with Devrath to the location of the fateful event, in the village of Mehsampur. A disturbed young actress joins them to play Amarjot, and the rest is… mystery.
WINNER – Grand Jury Prize – Mumbai Film Festival
Official Selection, Sydney Film Festival
Official Selection, London Indian Film Festival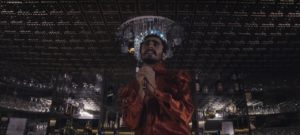 "An outrageous, shape shifting film" – Film Companion
A wonderful example of independent cinema out of India, "Mehsampur isn't a film that strives to be anything in particular. It refuses to tick boxes, use talking heads or tell conventional tales, celebrate or castigate. Its rhythm is that of a wild animal out on a hunt, sometimes halting to drink from a pool or howl for no reason at all." – Showsha.com
"Turns tragedy into a mockumentary blend of fact and fiction" – Hollywood Reporter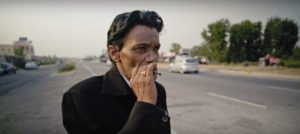 Starring  Lal Chand, Navjot Randhawa, Devrath Joshi, Jagjeet Sandhu, Kesar Singh Tikki, Surinder Sonia
2018 / 99 minutes / Punjabi w/English sub-titles / A film by Kabir Singh Chowdhry
HOW TO ORDER:
Public Performance and Digital Site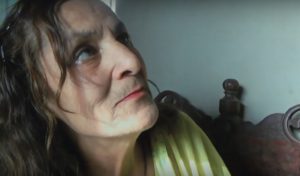 Licenses are available through Soundview Media Partners. To inquire or to place an order, write to info@soundviewmediapartners.com or simply choose from the options below:
For group screening prices, please inquire.
CONSUMER COPIES AVAIL ON AMAZON: https://amzn.to/2GV0DqO
WATCH THE TRAILER