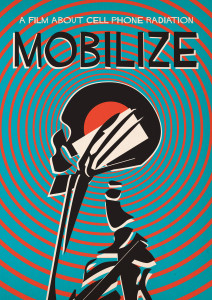 In 2011 the World Health Organization stated, "The electromagnetic fields produced by mobile phones are classified by the International Agency for Research on Cancer as possibly carcinogenic to humans." The cell phone industry has vigorously disputed these findings.
MOBILIZE is an explosive investigative documentary that explores the potential long-term health effects from cell phone radiation, including brain cancer and infertility.
This politically charged film examines the most recent scientific research and the harsh challenges politicians face trying to pass precautionary legislation. Featuring interviews with expert researchers, mobile phone industry representatives, and prominent politicians, MOBILIZE illuminates how industry's economic and political influence can corrupt public health.
Featuring Gavin Newsom Lt. Governor of California, Lawrence Lessig, Esq., Steve Wozniak, Richard Branson, Devra Davis, PhD, MPH and many more…
"3.5 stars. Mobilize illustrates how the lobbying and legal powers of the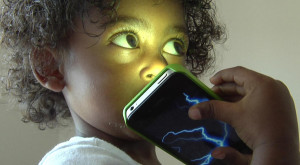 telecommunications industry have been able to shut down any legislative or judicial attempts to curb emissions (or even educate consumers). An alarming documentary with
unquestionably controversial findings, this is highly recommended." – Video Librarian
"…presents a balanced and insightful observation about this unspoken health issue." – Smart Grid Awareness
Even the Observer chimed in with "As long as lobbying money is more powerful than our willingness to seriously look at the devices up in our pockets, we will continue to not know and make cynical jokes that our cell phones are killing us, instead of very seriously asking if they are."
84 minutes on 1 disc / 2014 / A film by Kevin Kunze
HOW TO ORDER:
Public Performance and Digital Site Licenses are available through Soundview Media Partners. To inquire or to place an order, write to info@soundviewmediapartners.com or select from the License Options listed below:
For group screening prices, please inquire.
In-home/personal use copies of the DVD are available on Amazon: http://amzn.to/1mSUTK0 or directly from the publisher. If you prefer to stream, Mobilize is avail on Amazon Prime https://amzn.to/2VCk5zr
WATCH THE TRAILER