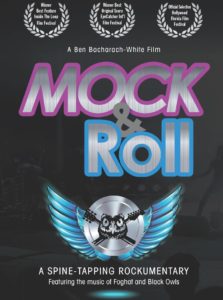 A fantastic example of a contemporary indie production out of Ohio, perfect for students studying filmmaking. 
Liberty Mean is on a mission – and little will stop them.
"A solid entry in the mini-genre. Recommended" – Video Librarian
An inventive production that wears its passions on its sleeve, Mock and Roll "took a few pages from the theatre of the absurd, sprinkled it with a dash of comic tomfoolery and marinated it in pure goofiness" – PencilStorm
Filmed entirely in Ohio, Mock and Roll tells the story of Liberty Mean – a clueless, tapped out parody band struggling to raise the money needed to get to the South By Southwest Music Festival. Despite their numerous successful gigs, bad decisions and circumstances lead the band members down a dark and stormy road eventually landing them in jail as "art thieves".
Featuring the music of FOGHAT and BLACK OWLS.
"While the film is not nearly as over the top as the classic band mockumentary Spinal Tap, fans will appreciate and commiserate with the film's band, nodding in agreement with many of the harebrained schemes" – MusicInMotionColumbus.Com
A perfect film for teens and 20-somethings who love the indie film and music scene, and thrive on the preposterous, Mock and Roll took to the festival circuit and had critics tapping their spines to the beat: 
World Premiere at Austin Revolution Film Festival with SIX nominations including Best Comedy, Director, Actress and Actor…
Winner Best Feature at Inside The Loop Film Festival (Cincinnati, OH)…
Best Original Score at EyeCatcher International Film Festival (Oklahoma)…
Comedy award winner at Cleveland's Indie Gathering
Official Selection at Orlando, Adrian International, and Hollywood Florida Film Festivals!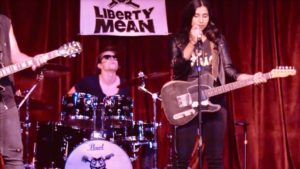 Director Ben Bacharach-White said about the production…
"There's a profound morality tale built into the absurdist notion of these clueless characters" was written by one of the reviewers of this film. I don't really know how profound personally, after all, it's a mockumentary inspired by the likes of "This is Spinal Tap", but quite different. Rather than a bunch of "has-beens", Mock and Roll is populated more by those who could be called "never weres".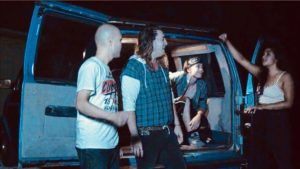 It was so much fun crafting this film, working with an incredible cast and crew, and bringing it to fruition. Having drummer Roger Earl from the legendary British Band Foghat, comic Alex Ortiz (HBO, Comedy Central), and musician Michael Stanley (My Town, Lover) make special appearances in the film was such a treat.
We are grateful for the reception it has received thus far and look forward to having it seen by many others!"
A film by – Ben Bacharach-White / 2017 / 85 minutes  / Comedy – Mockumentary / Color / English / 16×9 / Made in the USA : )
HOW TO ORDER:
Public Performance and Digital Site Licenses are available through Soundview Media Partners. To inquire or to place an order, write to info@soundviewmediapartners.com or simply choose from the options below:
For group screening prices, please inquire.
In-home/personal use copies are available on Amazon: https://amzn.to/2SUHo5z
Prefer to stream it instantly or download for your collection? Visit https://amzn.to/2oRNyZA
WATCH THE TRAILER