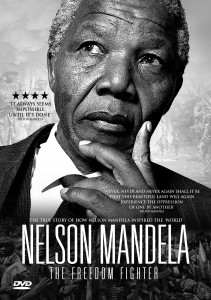 Nelson Mandela is one of the most influential men in the world. Born into the Thembu royal family, he committed his life to the advancement of black people in South Africa. Mandela stood firmly as a public leader of the anti apartheid movement.
In 1962, he was arrested and convicted of sabotage and conspiracy to overthrow the government and was sentenced to life in prison. An international campaign ensued and in 1990 he was released after serving 27 years.
In 1994 he was appointed as the first black president of South Africa. This is the riveting and controversial story of how Nelson Mandela defied adversity and inspired the world.
70 minutes on 1 disc
How to Order
Available for public performance and digital site licensing through Soundview. To order or inquire, write to info@soundviewmediapartners.com or select from the License Options below:
WATCH THE TRAILER