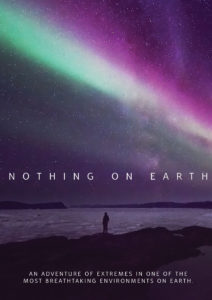 An adventure of extremes in one of the most breathtaking environments on Earth.
As a landscape photographer, Murray Fredericks is accustomed to isolated and extreme locations, but when he relocates his work from South Australia to the frozen tundra of the Greenland ice cap, he finds himself on the verge of failure for the first time in his celebrated career.
Two wandering polar bears and severe katabatic winds require Fredericks to break with his normal self-reliant traditions, and he enlists support from expeditioners, scientists, and local Inuit guides so that he can continue to bear witness to the disappearing barren landscape that he has come to feel a deepening affection for.
A simple and contemporary human story told alongside the ancient tale of the landscape itself, Nothing on Earth uses the eyes of an artist to give life to this incredible place at a point in time where our past is fast catching up to our future as the Greenland ice cap melts into the sea.
About Murray Fredericks
Born (1970) and raised in Sydney, Australia, Murray Fredericks studied politics and economics at Sydney University. Following his undergraduate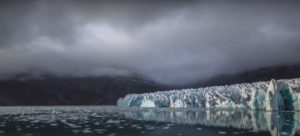 degree, he spent five years traveling in the Middle East and in the Himalaya. The experience of spending large amounts of time in these 'powerful' locations provided the basis for his approach to his photography.
Essentially self-taught in photography, Fredericks undertook and completed a Masters of Art and then his MFA at the College of Fine Arts, University of New South Wales some years into his 'exhibiting' career.
Fredericks's work is derived from a perspective that views culture as something that cannot be wholly accounted for through social construct. It's a view that sees some values as derived from a 'time-less essence'. The work attempts to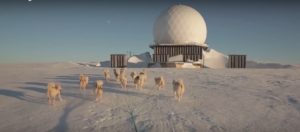 represent the experience when thought is temporarily suspended and the mind encounters 'other'.
From the start of his career Fredericks process has involved prolonged solo journeys to remote and often extreme locations.
Adventure and endurance have never been goals in themselves and neither have the journeys been 'spiritual' or 'monastic' undertakings. By their very nature, though, the locations are difficult to access and require large amounts time spent in them to move the compositions past the 'surface exotic'.
Murray Fredericks is represented by Hamiltons Gallery in London, Arc One Gallery in Melbourne and Annandale Galleries in Sydney. His works are exhibited internationally and around Australia. Works sit in major public and private and corporate collections including the National Gallery of Victoria, National Portrait Gallery, Elton John, Valentino, RBS, Commonwealth Bank and Macquarie Bank Collections.
Murray Fredericks first documentary film 'Salt', where he was cinematographer and co-director, won twelve major international awards, played over 50 festivals and was screened on the ABC and PBS in the USA
58 minutes / 2013 / Color / English / A film by Michael Angus
HOW TO ORDER: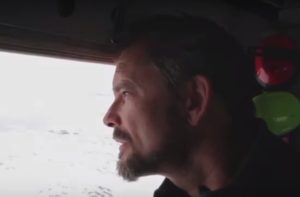 Public Performance and Digital Site Licenses are available through Soundview Media Partners. To inquire or to place an order, write to info@soundviewmediapartners.com or simply choose from the options below:
For group screening prices, please inquire.
In-home/personal use copies are available on Amazon: https://amzn.to/2pVkwoy
WATCH THE TRAILER