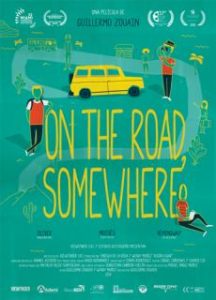 In Santiago, best friends Oliver, Moises and Hemingway are preparing for a ritual known to middle-class teenagers around the world—one last carefree summer road trip, just before college, when the first steps into adulthood will begin and everything they know will change.
The boys map a route from Montecristi in the north to points east, with an eventual destination of Pedernales in the south, where Oliver's high school girlfriend Veronica is staying with her grandmother, until she leaves to study in New York in the fall. Along the way, the car breaks down frequently, leaving the three boys stranded with nearly every character under the Dominican sun.
As their hilarious conversations, arguments and riffs on popular culture, national identity and politics build momentum, an emblematic snapshot of both the joys and insecurities of contemporary Dominican society emerges.
Extensive festival play and critical acclaim including
Winner: Best Supporting Actor, 30 under 30 Film Festival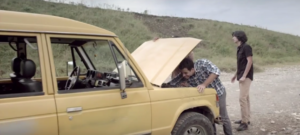 Chicago Latino Film Festival 2015 (Chicago, United States)
Cine Las Americas Film Festival 2015 (Austin, United States)
San Diego Latino Film Festival 2015 (San Diego, United States)
more….
71 minutes on 1 disc / 2015 / Spanish w/English subtitles. A film by Guillermo Zouain featuring Arnold Martínez, Javier Grullón and Victor Alfonso.
HOW TO ORDER:
Public Performance and Digital Site Licenses are available through Soundview Media Partners. To inquire or to place an order, write to info@soundviewmediapartners.com or simply choose from the options below:
For group screening prices, please inquire.
In-Home / Personal use copies available on Amazon: http://amzn.to/2qrrSSC
WATCH THE TRAILER