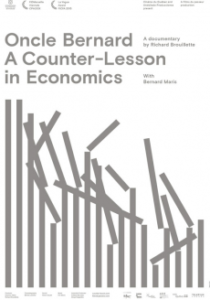 Economist Bernard Maris, a.k.a. "Oncle Bernard", was killed during the Charlie Hebdo shooting on January 7, 2015. This fascinating interview with him was filmed in March 2000, segments of which were used within the documentary Encirclement – Neo-Liberalism Ensnares Democracy (also available through Soundview).
Frank and unvarnished, this is a true "counter lesson in economics" in which the director gives center-stage to Maris' vibrant, incisive, and mischievous words of dissent. Maris strikes at leisure, unleashing hard-hitting truths that challenge the dogmas that are incessantly rehashed by the vibrant choir enslaved to the "science" of Economics.
With his wit, eloquence, and erudition, and his prodigious capacity to distill complex issues and make the most arduous subject matters exciting, "Oncle Bernard" unveils his courageously original ideas over the course of the interview – ideas that are all the more precious in this era of intellectual resignation and economic austerity.
Official Selection in a number of international festivals including: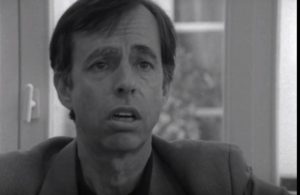 Rotterdam International Film Festival 2016 (Rotterdam, Netherlands)
Sofia International Film Festival 2016 (Sofia, Bulgaria)
CPH – PIX International Film Festival 2015 (Copenhagen, Denmark)
Fictions du Reel–Marseille Festival of Documentary Film 2015 (Marseille, France)
Viennale 2015 (Vienna, Austria)
79 minutes on 1 disc / 2015 / French with English subtitles / Directed by Richard Brouillette.
HOW TO ORDER:
Public Performance and Digital Site Licenses are available through Soundview Media Partners. To inquire or to place an order, write to info@soundviewmediapartners.com or simply choose from the options below:
For group screening prices, please inquire.
In-home/personal use copies are available on Amazon: http://amzn.to/2wYnfnE
WATCH SOME SEGMENTS OF THE INTERVIEW (please select your settings to enable English sub-titles)