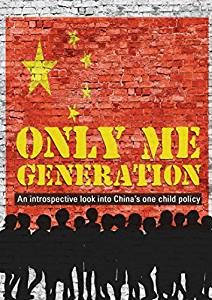 The one-child policy, a part of China's family planning initiative, was a population planning policy installed by the Chinese government. It was introduced in 1979 and began to be formally phased out in 2015
"Only Me Generation" is a documentary that explores the effects of the China's "One Child Policy" from the perspective of the policy's first generation point of view.
Almost 30 years ago, the Chinese government first introduced the "one child policy" to alleviate social, economic and environmental problems. Three decades later, they are now looking at a relaxation of the policy. The result is that the babies born under the current policy are a unique population set with issues and challenges that are different from those of other Chinese generations; most notably that they grew up as "only children".
This film provides a unique look into a unprecedented government policy that changed the rules of a society, impacted far more than a generation, and can now be studied on a variety of fronts. The film raises numerous questions and serves as a wonderful launching point for discussion and debate. 
What are the strengths and weaknesses of "only children" in a generation of only "only children"?
What are the pressures that these children, the results of the policy, have lived under?
How have parental expectations changes due to family limits on the number of children permitted?
What are their social experiences now that these Only Me Generation children are now adults?
What are the ramifications, if any, of relaxing the policy now after so many years?
58 minutes on 1 disc / 2016 / Color / English
HOW TO ORDER:
Public Performance and Digital Site Licenses are available through Soundview Media Partners. To inquire or to place an order, write to info@soundviewmediapartners.com or simply choose from the options below:
For group screening prices, please inquire.
In-home/personal use copies are available on Amazon: http://amzn.to/2nUlbIG
Watch the trailer