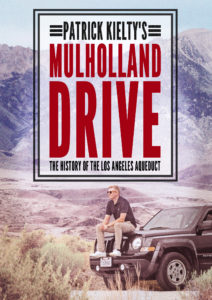 Discover the truth about the history of the Los Angeles Aqueduct and William Mulholland, the man who provided water for Los Angeles…
A little bit of history:
William Mulholland (September 11, 1855 – July 22, 1935) was an Irish American civil engineer who was responsible for building the infrastructure to provide a water supply that allowed Los Angeles to grow into the largest city in California. As the head of a predecessor to the Los Angeles Department of Water and Power, Mulholland designed and supervised the building of the Los Angeles Aquaduct, a 233-mile-long system to move water from Owens Valley to the San Fernando Valley. The creation and operation of the aqueduct led to the disputes known as the California Water Wars. In March 1928, Mulholland's career came to an end when the St. Francis Dam failed just over 12 hours after he and his assistant gave it a safety inspection.
Irish comedian Patrick Kielty's family are all water men: from his great grandfather to his father, they all worked for the water company in Northern Ireland. Water runs in his veins, along with gin on a Sunday night.
Nowadays his second home is Los Angeles, so he was surprised to discover that the man who gave LA its water, and hence made the city we know today possible, was from Belfast. That man was William Mulholland, and this film is the story of Patrick's journey to find out why no one has really heard of him.
What he discovers is that William Mulholland was a self-taught genius who started as a ditch digger and ended up as the head of water and power in LA after building the LA aquaduct on time and on budget.
But Patrick discovers that despite the aqueduct being built over 100 years ago, water still hits a raw nerve with some people today. He uncovers a story of water, power, and money in Southern California…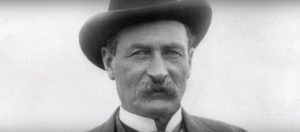 a story about how some people have water and others do not.
In a clever mix of archival photographs and footage combined with a contemporary narrative, this film tells the story of William Mulholland.
"Patrick Kielty's Mulholland Drive reveals how Belfast-born civil engineer William Mulholland changed the face of California with the record-breaking Los Angeles Aquaduct" – Irish News
49 minutes on one disc / Color / English / 2015 / A film by Andrew Fettis
HOW TO ORDER: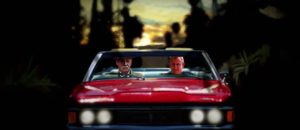 Public Performance and Digital Site Licenses are available through Soundview Media Partners. To inquire or to place an order, write to info@soundviewmediapartners.com or simply choose from the options below:
For group screening prices, please inquire.
In-home/personal use copies are available on Amazon: https://amzn.to/2JfQeJF
WATCH THE TRAILER