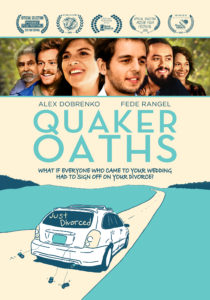 Marriage is an adventure. Divorce is a cross-country road trip (trap). What if every person who attended your wedding had to later on sign off on your divorce?
When Quakers get married, they ask every wedding guest to sign their marriage certificate. It's a sweet tradition that signifies the importance of community.
But when Joe and Emily want to get divorced, that sweet tradition creates an unexpected challenge: now every guest must cross off their name to make the split official.
In this offbeat comedy, our two would-be divorcees hit the highway to track down friends and relatives, revisiting old feelings and discovering new ones along the way.
Featuring a heartwarming ensemble cast including Alex Dobrenko (Distance), Fede Rangel (Last Girl Standing), Kathy Rose Center (Breaking Bad), Juli Erickson (Bernie), and Grant James (Dumb and Dumber To), Quaker Oaths has garnered 4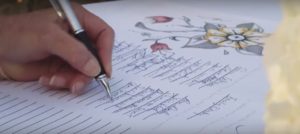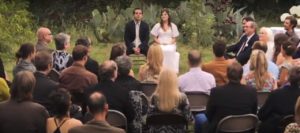 festival wins including:
Winner / Best of the Fest – 

Breckenridge Festival of Film 2017

Winner / Best Director of a Feature – 

Deep in the Heart Film Festival 2017

Winner / Best Actor, Alex Dobrenko – 

Naperville Independent Film Festival

Winner / Audience Award for Best Comedy – 

Woods Hole Film Festival
"A wonderfully conceived quirky tale about a couple" – The Movie Guys
Quaker Oaths "…isn't completely predictable… you have a sense how things could possibly play out, but Kreutz's script throws in a curveball or two. Quite funny" – Cinapse.
88 minutes / 2016 /  A film by Louisiana Kreutz (The Bicycle Cowboy, Springed Migration)
HOW TO ORDER:
Public Performance and Digital Site Licenses are available through Soundview Media Partners. To inquire or to place an order, write to info@soundviewmediapartners.com or simply choose from the options below:
For group screening prices, please inquire.
In-home/personal use copies are available on Amazon: https://amzn.to/2NUmGiH
WATCH THE TRAILER