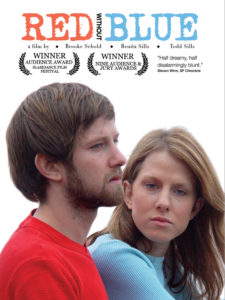 "Half dreamy, half disarmingly blunt" – SF Chronicle
RED WITHOUT BLUE is an artistic and groundbreaking portrayal of gender identity, and the unswerving bond of twin-ship despite transformation. An honest portrayal of a family in turmoil, the film follows a pair of identical twins as one transitions from male to female.
Captured over a period of three years, Red Without Blue documents the twins and their parents, examining the Farley family struggled to redefine themselves and their relationships with one another.
The twins' early lives were quintessentially all-American: picture-perfect holidays, supportive parents who cheered them on every step of the way. By the time they were 14, their parents had divorced, the twins had come out as gay, and a joint suicide attempt precipitated a forced separation of Mark and Alex for two and half years.
"Although the Farleys' trials have the makings of a soap opera envisioned by David Cronenberg, there's a quiet emotional hush to "Red Without Blue" that keeps tabloid prurience at bay and finds mystery and painful beauty in the unshakable bonds of family."–Robert Abele, LA Times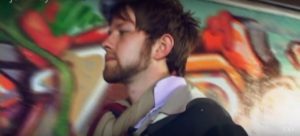 Through candid and extensive interviews with the twins and their family, RED WITHOUT BLUE recounts these troubled times, interweaving the twins' difficult past with their efforts to find themselves in the present. The film follows the painful steps of Clair's transition, including electrolysis and the difficult decision to proceed with bottom surgery.
Through its portrayal of these articulate and independent twins, each haunted by the painful experiences of their adolescence, the film questions normative standards of gender and identity as Mark and Clair reassert their indescribable bond as identical twins.
Through the power of the Farleys' voices, we hear the story of a family's redemption from a dark past, and ultimately, its revival to the present.
"Revealing, visually layered, and completely engaging, it's also a heart-wrenching emotional ride…After decades of shock filmmaking, only honesty like this can still startle us."–Regina Marler, The Advocate
"the filmmakers' skill and their subjects' candour result in a gorgeous biographical portrait that has an otherworldly emotional wallop reminiscent of Tarnation." – Now Magazine
With an impressive festival run, Red Without Blue took awards from around the globe including
Audience Award – Best Documentary Feature (Winner) / Slamdance Film Festival (Park City, United States)
Alternative Spirit Award (2nd Place) / Rhode Island International Film Festival (Newport, United States)
Audience Award – Best Documentary Feature (Winner) / Inside Out: Toronto Lesbian and Gay Film and Video Festival (Toronto, Canada)
Best Documentary Feature (1st Place) / Athens International Film Festival (Athens, Greece)
Festival Directors Award (Winner) / Silverlake Film Festival (Los Angeles, United States)
Jury Award – Best Documentary (Winner) / Tampa International Gay & Lesbian Film Festival (Tampa, United States)
Jury Award – Best Documentary (Winner) / Queer Film Festival (Breman, Germany)
Jury Award – Best Documentary (Winner) / Barcelona International Gay & Lesbian Film Festival (Barcelona, Spain)
Jury Award – Best Documentary Feature (Winner) / Miami Gay & Lesbian Film Festival (Miami, United States)
77 minutes on 1 disc / 2007 / A film by Brooke Sebold, Todd Sills and Benita Sills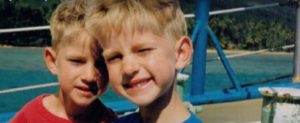 HOW TO ORDER:
Public Performance and Digital Site Licenses are available through Soundview Media Partners. To inquire or to place an order, write to info@soundviewmediapartners.com or simply choose from the options below:
For group screening prices, please inquire.
In-home/personal use copies are available on Amazon: https://amzn.to/2KP1x8U
WATCH THE TRAILER