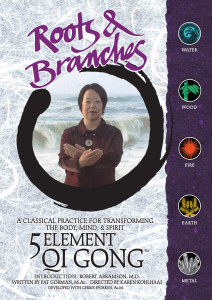 From the world recognized T'ai Chi Foundation's School of T'ai Chi Chuan, Roots and Branches: A Classical Practice for Transforming the Body, Mind and Spirit is a 120 minute, 2-disc program that presents both a historical background as well as a crafted instruction of the 5 elements that will enhance any stage of life.
Water, Wood, Fire, Earth and Metal form the cycles of life and health. Each element is clearly explained and demonstrated in inspiring natural environments by master teachers.
For the apprentice, teacher or beginner, this DVD engages the viewer with a total approach to T'ai Chi by bringing together the Yang Style Tradition of T'ai Chi and the Classical 5 Element Chinese medicine.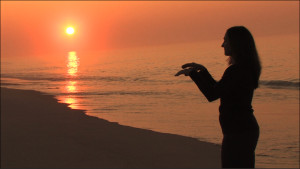 Filmed in beautiful locations to add depth to the learning process, Roots & Branches' discs are broken down as follows:
2 hours, 24 minutes on 2 discs
Disc 1:
Explains and teaches postures, walks and massages designed to increase health and energy
Breathing and Movement combine with easy to follow instruction
Disc 2
Presents an assortment of different daily workouts are presented to fit a variety of lifestyles.
The T'ai Chi Foundation (TCF) is a not-for-profit educational organization dedicated to promoting, funding and teaching programs relating to the embodiment of T'ai Chi.
The School of T'ai Chi Chuan , as a subset of The T'ai Chi Foundation , exists to continue the teachings of the Cheng Man-Ch'ing style of T'ai Chi Chuan (Yang style short form) as passed down through Patrick Watson.
The School today is composed of over 200 instructors teaching T'ai Chi classes in 30 cities around the world.
HOW TO ORDER:
Public Performance and Digital Site Licenses are available exclusively through Soundview Media Partners. To inquire or to place an order, write to info@soundviewmediapartners.com or select from the License Options listed below:
For group screening prices, please inquire info@soundviewmediapartners.com
In-home/personal use copies are available on Amazon U.S: http://amzn.to/1pOWwcR.
View a 3.5 minute introduction presentation: