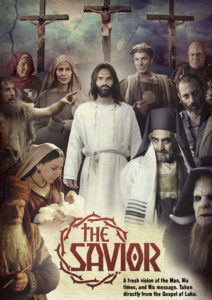 It was a time when Rome ruled the world with the power of life and death in its hands.
The Roman province of Palestine was a bubbling cauldron of discontent. Onto this greater canvas, Luke narrated the miraculous story of the man who changed the world.
The Savior is a fresh portrayal of the life of Jesus with dialogue taken directly from the Gospel of Luke. It follows Jesus from his upbringing to his death and resurrection.
The project was filmed entirely in Israel and Palestine using local actors, giving it a look and feel of authenticity. It has been translated into dozens of languages and broadcast around the world, bringing a realistic and faithful representation of the gospel to diverse audiences.
With a cast of over 75, the film features Shredy Jabarin (I Am That), Yussuf Abu-Warda (The Arbitrator), Maisa Abd Elhadi (The Angel) and Ashraf Barhom (Clash of the Titans)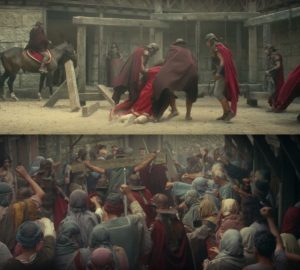 "Among the many inspirational films that were screened at the John Paul II International Film Festival in Miami, Florida, there was one that captured my attention. I am referring to the thought-provoking movie The Savior" – U.S. Hispanic Ministry
Originally produced in 2014, this is the 2017 re-edited version / 132 minutes / color / Narrated in English from the original Arabic version/ A film by Robert Savo
HOW TO ORDER:
Public Performance and Digital Site Licenses are available through Soundview Media Partners. To inquire or to place an order, write to info@soundviewmediapartners.com or simply choose from the options below:
For group screening prices, please inquire.
In-home/personal use copies are available on Amazon: https://amzn.to/2V0ZRwC
Watch the trailer