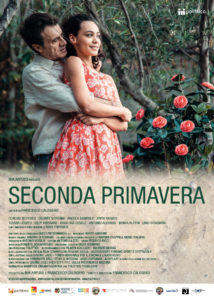 SECOND SPRING (Seconda Primavera)
When winter seems endless, springtime can arrive unexpectedly… Against the backdrop of an opaque city, in an emotional intersection between men and women, even a garden acts as a character itself. This rugged, beautiful place conveys a simple concept, a metaphor which applies to everyone's life: If you really want the flowers to bloom, you have to take care of them.
Second Spring is about the seasons of life and changing perspectives that come with the passing of time. How relevant is age difference in a relationship? How does melancholy for the loss of people we love interact with the complexities of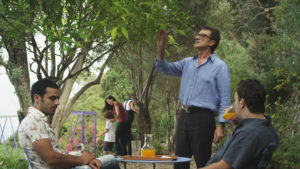 maternity?
It is a return to life for Andrea, a 50-year old architect, thanks to a meeting and a garden.
While looking for new tenants for his seaside villa, surrounded by a big garden, Andrea meets Rosanna, an anesthesiologist at the local hospital, who is married to Riccardo, ten years her junior and an aspiring writer who for the moment is employed as a salesman at a local shoe store.
During an eventful New Year's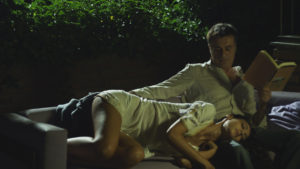 Eve, Andrea introduces Riccardo to a Maghreb, a restaurant owner who is interested in rehabbing an attic apartment – and his lovely sister Hikma. When he discovers that Hikma is pregnant with Riccardo's child, and of the subsequent difficulties with her old-fashioned, fundamentalist brother, he offers to help the couple and let them stay with him in his villa…
Featuring an acclaimed international cinema cast including:
Claudio Botosso (Federico Fellini's Ginger and Fred, Marco Bellocchio's Devil in the Flesh, Giada Colagrande's Open My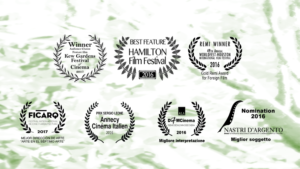 Heart, Bruno Bozzetto's Trouble in Paradise)
Desirée Noferini (Inspector Montalbano, Matteo Rovere's Games Girls Play, Kenneth Marken's Little America)
Angelo Campolo (Wim Wenders' The Flight, Primula Rossa)
Anita Kravos (Paolo Sorrentino's The Great Beauty – Academy Awards Best Foreign Film 2014)
Tiziana Lodato (Giuseppe Tornatore's The Star Maker, Fatih Akin's Solino)
Nino Frassica (Sofia Coppola's Somewhere, Florian Henckel von Donnersmarck's The Tourist, Don Matteo)
ABOUT THE DIRECTOR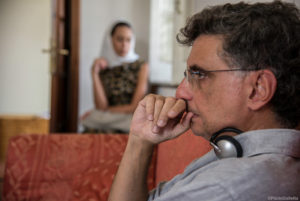 Francesco Calogero (Messina, 1957) has directed festivals and taught filmmaking after graduating in Law. In 1987 he directed the multi-award winning La gentilezza del tocco (The Gentle Touch), shown in several festivals worldwide (among them San Sebastian, San Francisco, Hong Kong, Turin). After Visioni private (Private Visions, 1989, codir. N. Bruschetta, D. Ranvaud) – screened in Berlin (Forum) and many other festivals – and Nessuno (Nobody, 1992), he staged several operas, then shot Cinque giorni di tempesta (Five Stormy Days), premiered at Venice 1997 and awarded in Annecy and Osaka. After directing Metronotte (Nightwatch, 2000), he shot two documentaries – L'implacabile tenente Rossi (The Implacable Lieutenant Rossi, "The Sacher Diaries", 2002), premiered in Locarno, and Nella terra del Padrino (In the Land of the Godfather, 2012), on F. F. Coppola's Sicilian sets – before starting the production company Polittico, which debuted in 2015 with Seconda primavera (Second Spring).
2016 / 108 minutes / Directed by Francesco Calogero / 2:35.1, HD / Dolby Digital 5.1 /  Italian with English and French sub-titles available.
HOW TO ORDER:
Public Performance and Digital Site Licenses are available through Soundview Media Partners. To inquire or to place an order, write to info@soundviewmediapartners.com or simply choose from the options below:
For group screening prices, please inquire.
Consumer copies available on Amazon https://amzn.to/2Jvplls
WATCH THE TRAILER