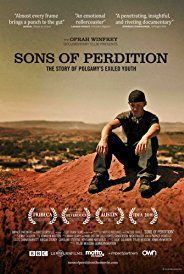 In a remote area along the Utah/Arizona border, the prophet Warren Jeffs banished hundreds of teenage boys from the strict confinement of the polygamist sect. Sons of Perdition is the story of polygamy's exiled youth…
Three teenagers escape from the choke-hold of the FLDS, a secretive polygamist sect located on the remote Utah/Arizona border. Joining more than a thousand other exiles, the boys must survive in the alien landscape of mainstream America without parents, money, or education.
Relying on the inside testimony of such escapees, hidden photographs, and private sermons, Sons of Perdition delivers a stunning, unforgettable coming-of-age story that twists and turns with the speed and delivery of fiction but never runs from the truth.
The Fundamentalist Church of Jesus Christ of Latter-Day Saints (FLDS Church) is one of the largest Mormon fundamentalist denominations and one of the largest organizations in the United States whose members practice polygamy.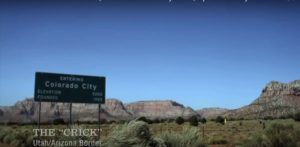 Side note: The exiles come from the town of Colorado City, Arizona, a town populated by Fundamentalist Latter Day Saints, a Mormon splinter group under the leader ship of Warren Jeffs. Jeffs – called "The Prophet" – is a second generation cult leader who controls the town absolutely. When girls reach child-bearing age, they are given to the men Jeffs selects; fall out of favor, and your wives and children may be distributed to someone else (and, since you'll no longer need such a big house, you'll likely be ordered to move, as well).
An "Official Selection" at Tribeca Film Festival, IDFA, Silverdocs, Austin International Film Fetival and more, the film premiered at Tribeca Film Festival (nominated for the Grand Jury Prize) and was then  broadcast on The Oprah Winfrey Network. Along the way, Sons of Perdition has claimed strong critical acclaim including:
"Sons of Perdition is a deeply affecting portrait of the malignant effect such religious cults can have on children, while also holding out hope that they can ultimately overcome it. RECOMMENDED" – Video Librarian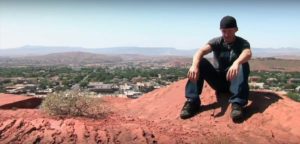 "The filmmakers followed the boys for more than two years, and by the end of the film, there have been some encouraging developments. But there are definitely going to be huge holes left in the lives of these young men. Without connections to their families and to the community where they were raised, and with a huge cultural deficit that makes it nearly impossible for them to make friends outside of the small community of FLDS exiles, their lives will always be difficult. These lost boys, though now free to choose their own lives, have lost a lot that can never be recovered." – Toronto Screen Shot
"The picture really gets to you; it's a strong and weighty film, potent and powerful." – DVD Talk
"A penetrating, insightful and riveting documentary" – Huffington Post
90 minutes / 2010 / color / A film by  Tyler Measom and Jennilyn Merten
HOW TO ORDER:
Public Performance and Digital Site Licenses are available through Soundview Media Partners. To inquire or to place an order, write to info@soundviewmediapartners.com or simply choose from the options below:
For group screening prices, please inquire.
In-home/personal use copies are available on Amazon: http://amzn.to/2CcqpTW
WATCH THE TRAILER