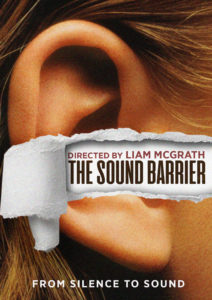 The ability to hear is something that most people take for granted. While for some 'deafness' is a cherished identity, for others it's a barrier to overcome.
In 1996, Dr. Laura Viani carried out Ireland's first cochlear implant in Dublin's Beaumont Hospital. She now heads a world class team of surgeons, audiologists and speech and language therapists.
Over the course of two decades, the Irish National Cochlear Implant Programme has profoundly changed the lives of over 1000 Irish patients.
A cochlear implant is an electronic device that allows deaf and hard-of-hearing people to again experience sound, bypassing the sensory 'hair cells' of the cochlea to send signals directly to the auditory nerve.
Filmed over a year, The Sound Barrier follows a number of people who decided to receive a cochlear implant.  The cameras capture their remarkable journey from silence to sound.  
Gemma Lawlor is a mother of two who yearns to hear her name being spoken again.
Tina O' Brien & Michael Kavanagh are the young parents of one year old Tegan.  They hope that their daughter's bilateral implant (operation on both ears simultaneously) will allow Tegan to acquire language skills.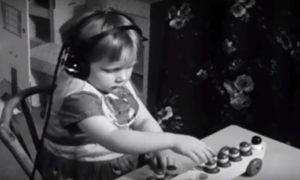 Richard Cantwell is a father of two whose progressive hearing loss has robbed him of his lifetime passion for music.
The producers leveraged unprecedented access to the corridors and operating theaters of Dublin's Beaumont Hospital to capture this uplifting story from the front lines of the Irish health system.
Loosehorse Television is one of Ireland's leading independent producers and has garnered critical praise in the past for factual documentaries such as 'A Parting Gift'.
The Sound Barrier is directed by multi-award winner Liam McGrath, one of Ireland's leading filmmakers, whose recent credits include award-winning arts documentaries about John Sheahan and Dolores Keane. Liam was also the creative force behind the comedy hit Naked Camera but first came to prominence as a talent with breakthrough cinema documentaries Boys for Rent and Channel 4's Southpaw,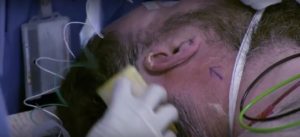 about the Olympic boxer Francie Barratt.
52 minutes on 1 disc / 2015 / Color / English
HOW TO ORDER:
Public Performance and Digital Site Licenses are available through Soundview Media Partners. To inquire or to place an order, write to info@soundviewmediapartners.com or simply choose from the options below:
For group screening prices, please inquire.
WATCH THE TRAILER