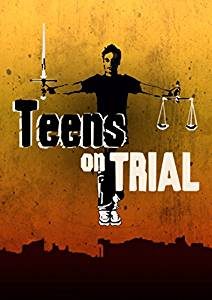 This experiment in Britain may well lead to a practice in the U.S. and other countries and is well worth exploring and studying.
The Teen Court featured in Teens on Trial is run just like a real court but with teenagers taking all the key roles – lawyers, clerks, ushers and jurors. The key difference between this and a traditional criminal court is that Teen Court defendants have already admitted their guilt. The task of the teenage jurors is to find a punishment to fit the crime.
Could this scheme help curb Britain's growing job culture and teen crime epidemic? How does "make the punishment fit the crime" come into play?
Teens on Trial is useful tool in understanding punishment vs. crime, and it can easily be transformed into an undergraduate program as well with just a few modifications.
174 minutes on 1 disc
HOW TO ORDER:
Public Performance and Digital Site Licenses are available through Soundview Media Partners. To inquire or to place an order, write to info@soundviewmediapartners.com or simply choose from the options below:
For group screening prices, please inquire.
In-home/personal use copies are available on Amazon: http://amzn.to/2hpvL5I
Watch the trailer