The story of a farmer's daughter's determination to bring a superfruit into commercial production and onto tables around the world.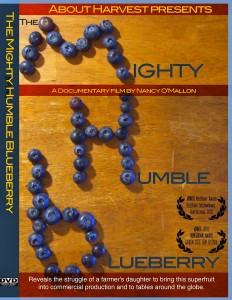 The Mighty Humble Blueberry unearths the story of the versatile, delicious and all-American blueberry. By telling the tale of the woman who dedicated her life to bringing it into cultivation, the film blends American history and ingenuity with wonderful personal drama.
In 1911, Elizabeth Coleman White and Frederick Vernon Coville were from divergent worlds. They united to carry out a mutual goal… to tame the wild blueberry.
The award-winning documentary film by Nancy O'Mallon, The Mighty Humble Blueberry is visually intriguing. Accompanied by an entrancing original musical score, it is wonderfully assembled and comprised of a mix of archival audio recordings and film footage, filmed narrative accounts, expert narrations, and stunning original artwork and animations.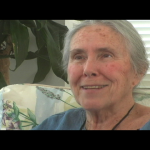 The Mighty Humble Blueberry knits together an analysis of contemporary blueberry commerce and science, with noteworthy images and documents, and compelling dialogue of those related by blood or occupation to the twosome who labored to bring the blueberry into a global marketplace.
WINNER: HOMEGROWN AWARD / GARDEN STATE FILM FESTIVAL
WINNER: PRO CODES MEDIA AWARD / ReelHEART INTERNATIONAL FILM FESTIVAL
"This quietly compelling, award-winning documentary will be enjoyed by anyone fascinated by American history, agricultural science, or the role of women in business in the first half of the 20th century." – Library Journal
The film offers the perfect platform for discussing not only the history of fruit production, but also the importance of women in agriculture and their contributions to modern agriculture. The film can be shown in short segments for easier classroom viewing. Definitely one of the best blueberry resources available." – National Resource Directory, Agriculture In The Classroom
45 mins on 1 disc
HOW TO ORDER:
Public Performance and Digital Site Licenses are available through Soundview Media Partners. To inquire or to place an order, write to info@soundviewmediapartners.com or select from the License Options below…
For group screening prices, please inquire.
In-home/personal use copies are available on Amazon: http://amzn.to/1n8eQw1
Watch the trailer: