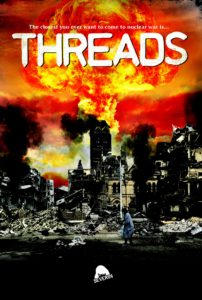 "Unsettlingly powerful" – New York Times
"Brilliant and shattering" – Daily Express
"A masterpiece. Guaranteed to give you nightmares" – Newsday
"The most terrifying film of all time" – Vulture Hound
Threads was a 1984 British apocalyptic war drama jointly produced by the BBC, Nine Network and Western-World Television Inc. Written by Barry Hines, and directed and produced by Mick Jackson (The Bodyguard, Temple Grandin) Threads is a docudrama account of nuclear war and its effects on the city of Sheffield in Northern England.
The plot centers on two families as a confrontation between the United States and the Soviet Union erupts. As the nuclear exchange between NATO and the Warsaw Pact begins, the film depicts the medical, economic, social and environmental consequences of nuclear war.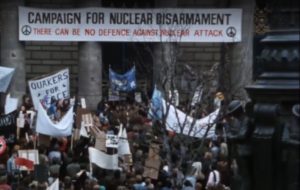 Shot on a budget of £400,000, the film was the first of its kind to depict a nuclear winter. Numerous reviewers nominated Threads as the "film which comes closest to representing the full horror of nuclear war and its aftermath, as well as the catastrophic impact that the event would have on human culture".
Threads has been compared to the earlier films The War Game, produced in Britain in the 1960s and its contemporary counterpart The Day After, a 1983 ABC television film depicting a similar scenario in the United States. It was nominated for seven BAFTA awards in 1985 and won for Best Single Drama, Best Design, Best Film Cameraman and Best Film Editor.
Features Karen Meagher (28 Weeks Later), Reece Dinsdale (I.D., Conviction), David Brierly (Doctor Who), Jane Hazlegrove (Heidi 1993) and more.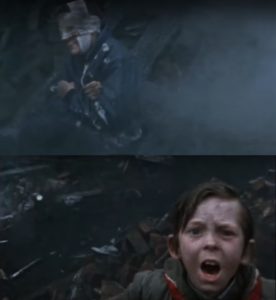 "Our intention in making Threads was to step aside from the politics and – I hope convincingly – show the actual effects on either side should our best endeavours to prevent nuclear war fail. – Screenwriter Barry Hines
"The most terrifying portrayal of nuclear war ever filmed" – The Guardian
1984 / 117 minutes / color / English / Directed and produced by Mick Jackson
HOW TO ORDER:
Public Performance and Digital Site Licenses are available through Soundview Media Partners. To inquire or to place an order, write to info@soundviewmediapartners.com or simply choose from the options below:
For group screening prices, please inquire.
In-home/personal use copies are available on Amazon: https://amzn.to/2TNKXcH
WATCH THE TRAILER