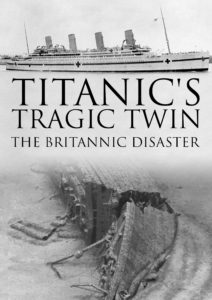 What happened to the Titanic's twin sister, the Britannic?
The Titanic was not alone. She had a twin sister, the Britannic, which despite being bigger and better built, sank to the bottom of the sea three times faster than the Titanic did.
When WWI broke out, the enormous ship was transformed from the largest ocean liner in the world to the greatest hospital ship in the world, and yet its story is virtually unknown today. Why she sunk so suddenly on the 21st of November 1916 has remained a mystery for one hundred years.
Presenters Kate Humble and Andy Torbet go in search of the answers. Andy joins an international team of wreck divers, and Kate speaks to the survivors and their descendants. Together, they give the most complete account to date of the dramatic fifty-five minutes that saw the Britannic go from the mightiest hospital ship in the world to a wreck on the Aegean seabed.
A century after the disaster, Titanic's Tragic Twin brings one of Britain's least-known episodes of valor and human frailty back to life.
59 minutes / 2016 / Directed by Penny Bartlett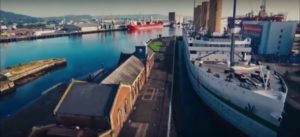 HOW TO ORDER:
Public Performance and Digital Site Licenses are available through Soundview Media Partners. To inquire or to place an order, write to info@soundviewmediapartners.com or simply choose from the options below:
For group screening prices, please inquire.
In-home/personal use copies are available on Amazon: http://amzn.to/2ElnWe5
WATCH THE TRAILER