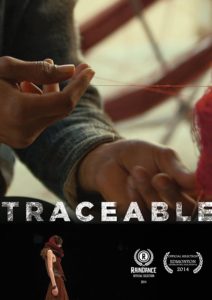 A pair of jeans costs upwards of $500 and is considered a luxury.
That same pair of jeans may very well have been produced and manufactured in a village where the people can't even drink the water.
Traceable is a documentary set against the backdrop of the fashion industry and our increasing disconnect of where and how clothing is made, and the hands that create a garment.
Traceable tells the story of designer Laura Siegel's efforts to shift the perspectives of consumers, while confronting the realities and risks of being a young designer in a highly competitive industry.
How will the market perceive and react to an idealistic designer whose aim is to connect the consumer to the hand that crafted her garments? Is positioning her collection in the sustainable domain enough to perpetuate her career long-term?
Interviews with traceability experts, intercut with emerging designer Laura Siegel's journey across India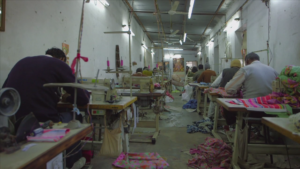 to produce her collection, the film explores our connection to the communities impacted by the products we consume.
Includes interviews with
Simon Collins (Dean, School of Fashion, Parsons New School for Design)
Leonardo Bonanni (Founder/CEO Sourcemap)
Nitu Singh (Founder of Nika World)
Lynda Grose (Associate Professor, California College of the Arts)
and more…
Official Selection: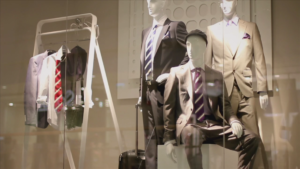 Raindance
Atlanta Film Festival
Marda Loop Justice Film Festival
Edmonton International Film Festival
Nominee, Golden Sheaf Awards, Best Arts & Culture Documentary
Nominee, Canadian Screen Awards Best Biography or Arts Documentary Program
A film by Jennifer Sharpe
43 minutes on 1 disc / 2014
HOW TO ORDER:
Public Performance and Digital Site Licenses are available through Soundview Media Partners. To inquire or to place an order, write to info@soundviewmediapartners.com or simply choose from the options below:
For group screening prices, please inquire.
In-home/personal use copies are available on Amazon: http://amzn.to/2tWbFEN
Watch the trailer

Traceable Trailer from laurenmgrant on Vimeo.