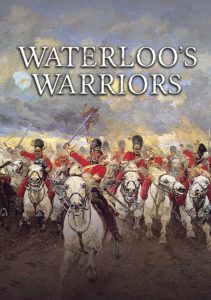 The famed army that defeated Napoleon at Waterloo is often remembered as the iconic "English redcoat force". However, most of the men under the Duke of Wellingtons command weren't typically English at all. Waterloo's Warriors explores the remarkable true stories of the Irish and Scottish men and women who lived and died at the Battle of Waterloo.
Covering events leading up to and those including the bloody battle in Waterloo, Belgium on 18th June 1815, Waterloo's Warriors is an in-depth historical investigation revealing that Wellington's British army contained thousands of Irishmen and Scots. Together these Celtic troops played a vital role in the battle. Some 200 years later Waterloo's Warriors reviews this history, using first-hand accounts, dramatic re-enactments and rare Irish language documents to tell the true story of Waterloo from the perspective of Na Laochra Gael.
Narrated by award-winning filmmaker Ruan Magan (Angel)
100 minutes on 1 disc / 16×9 / 2016 / English Language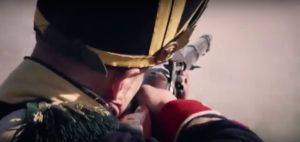 HOW TO ORDER:
Public Performance and Digital Site Licenses are available through Soundview Media Partners. To inquire or to place an order, write to info@soundviewmediapartners.com or simply choose from the options below:
For group screening prices, please inquire.
In-home/personal use copies are available on Amazon: http://amzn.to/2rEfIHz
WATCH THE TRAILER